#Domain sightings : #Hunter dot .Direct makes its first appearance alongside a .com
Domain sightings are random encounters with domains in the non-digital realm. These are domains we see emblazoned on cars, business signs, or products.
For ease, we separate them in dot .com sightings, and everything else.
This time around we came across a dot .Direct domain in its virginal appearance! The Donuts, Inc. gTLD has 11,763 registrations according to ntldstats.
We spend a lot of time fixing stuff around the house what with the Coronavirus pandemic lockdown, and it was about time to change the wireless rain sensor for the irrigation controller. Time to save money!
The box arrived in 2 days from Amazon, despite the initial estimate of 5-6 days. The product is called RAIN-CLIK and it's made by Hunter Industries, which is based in California, but the products are made in China.
(Awkward pause.)
We noticed that the product bears the domain name Hunter.Direct on its front, along with a QR code that takes us to a help page about how to set it up. So basically, it's an easy URL forwarder, much shorter than the domain HunterIndustries.com that appears on the back of the box.
This is another great use of gTLDs! 😀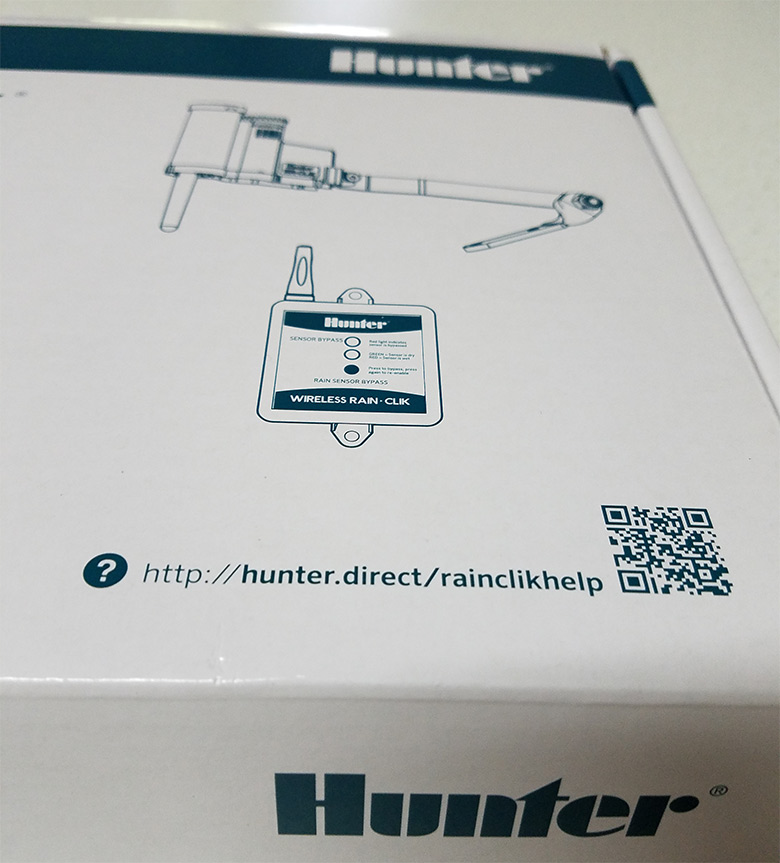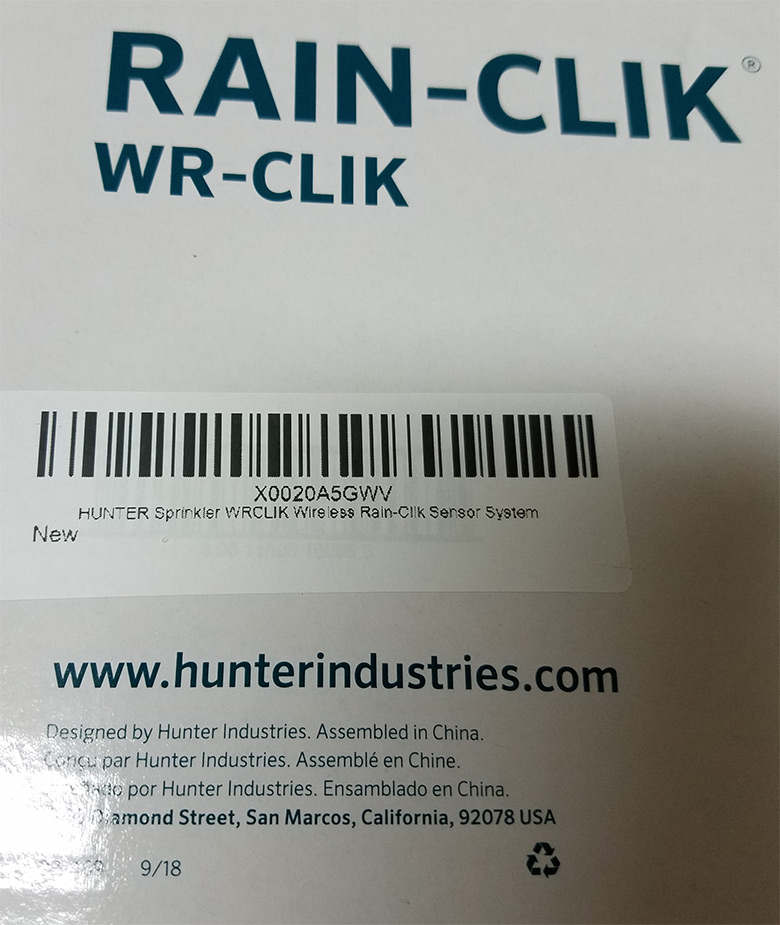 Copyright © 2022 DomainGang.com · All Rights Reserved.