Dynadot adds integration with Sedo and Afternic
Dynadot has implemented direct management of domains with both Sedo and Afternic, becoming the first registrar to do so.
Domains registered at Dynadot can now be managed at Sedo and Afternic from within the popular domain registrar. Users can now manage their domains and perform functions such as price updates, and more, without having to log into Sedo, or Afternic.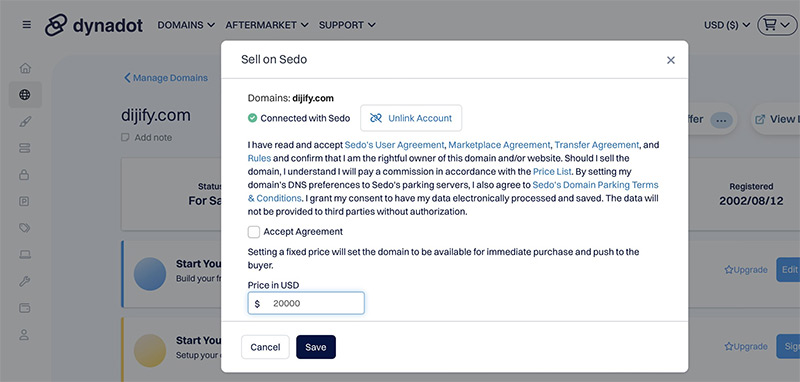 This feature is a time-saver, as former users of Uniregistry might recall; the Uniregistry integration with the Uni Market made life easier for domain investors actively selling domains. This time around, Dynadot is an independent domain registrar that utilizes the API of Sedo and Afternic to perform functions transparently.
Definitely something worth checking out, if you use Dynadot and either Sedo or Afternic.
Copyright © 2023 DomainGang.com · All Rights Reserved.