Hot Tempe weather puts GoDaddy domains at risk
Arizona is on fire, with temperatures above the 110 degree threshold for almost two weeks. Cities like Phoenix and Tempe, where the GoDaddy headquarters are located, are facing unnaturally hot weather.
Even the street asphalt reaches 180 degrees during daytime, so how can one be certain their domains are safe and won't melt or burn up?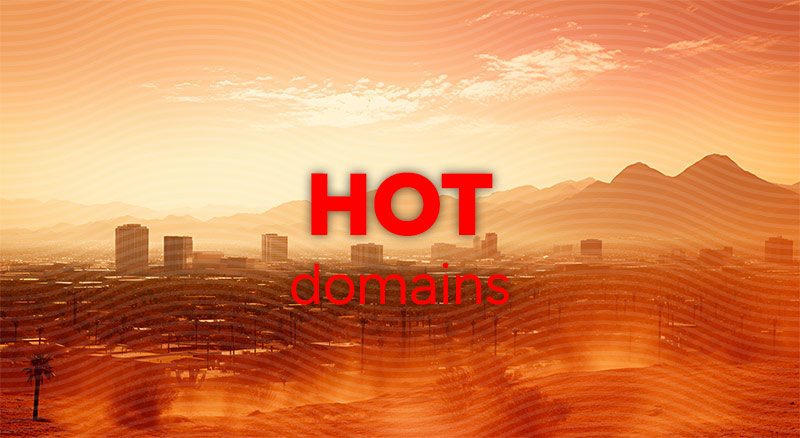 GoDaddy has a solution, according to insider news and it involves the import of large quantities of ice to keep your domains cold.
"Domainers should rest assured that their domain names are not going to fry up, even if we reach 120 degrees in the shade here in Tempe," said Nick Frozen of GoDaddy Operations.

"We have converted the indoor pickleball stadium into a warehouse full of pressurized ice boxes, where the databases containing domains registered, parked, or for sale at GoDaddy reside," added Nick Frozen.
One can therefore rest assured that their domains are safe at GoDaddy but there is one small detail: If your DNS is not pointing to a list of GoDaddy-approved nameservers, your renewals will be 25% more expensive this summer. This charge helps subsidize the cost of icing up everyone's domain names at GoDaddy.
Alternatively, you can opt-out of the automatic opt-in that the extra service provides by transferring your domains to another registrar and away from Arizona's heat. Just pack them up with ice first.
Copyright © 2023 DomainGang.com · All Rights Reserved.