MarkMonitor : #WHOIS and registration data policy suffers under #GDPR
EPDP, ICANN's bureaucratic process for domain registration data (WHOIS,) takes us a couple of giant leaps back.
Statton Hammock, VP of Global Policy and Industry Development for MarkMonitor, wrote an analysis of what the EPDP fails at – and it's a lot of fail points.
Statton writes:
"The EPDP falls short of developing a policy that conformed to the actual scope of GDPR and that balanced the rights of domain registrants with the global public interest.

Contravening ICANN's stated intent of retaining existing WHOIS to the extent possible, the EPDP declined to restrain this new policy to GDPR's jurisdictional limits. In favor of global applicability of the new policy and convenience to registries and registrars, the EPDP allows for the redaction of all registrants' WHOIS data."
The EPDP fails to address one of the main concerns of how data redaction in the WHOIS cannot identify and resolve issues with cybercrime investigation, DNS abuse, and IP protection work.
For the full article, click here.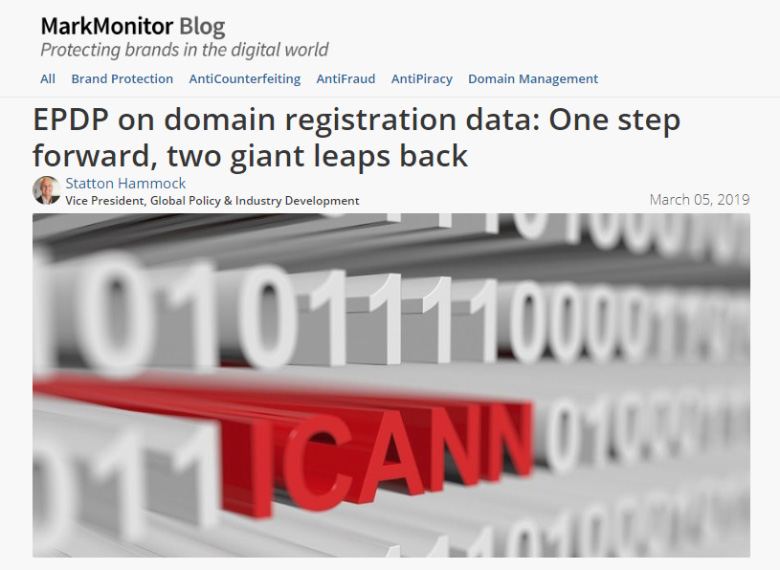 Copyright © 2021 DomainGang.com · All Rights Reserved.