#NamesCon 2018 : We are giving away 5 complimentary tickets to the Las Vegas event!
NamesCon has chosen DomainGang, along with other domain publications, to give away 5 standard complimentary tickets to the January event, in Las Vegas.
Year after year, NamesCon has set bigger milestones as a domain conference, and the January 28 – 31 event is expected to be grand.
To win one of the 5 standard complimentary tickets to NamesCon 2018 through DomainGang, there is a catch: you must have never attended NamesCon before.
To claim a ticket, here are the instructions:
Leave a comment below, including your name and email.
Provide your FAVORITE domain from your portfolio – free exposure!
AND a short note about what is the best part of being a domain investor.
We will pick the first 5 valid comments, by timestamp.
NamesCon will then verify that the 5 winners are indeed event "newbies."
Note: You will need to provide for your own transportation to Las Vegas, and your own accommodation. Please ensure that you'll be attending, or let someone else claim the tickets – they are non-transferrable.
Good luck! 😀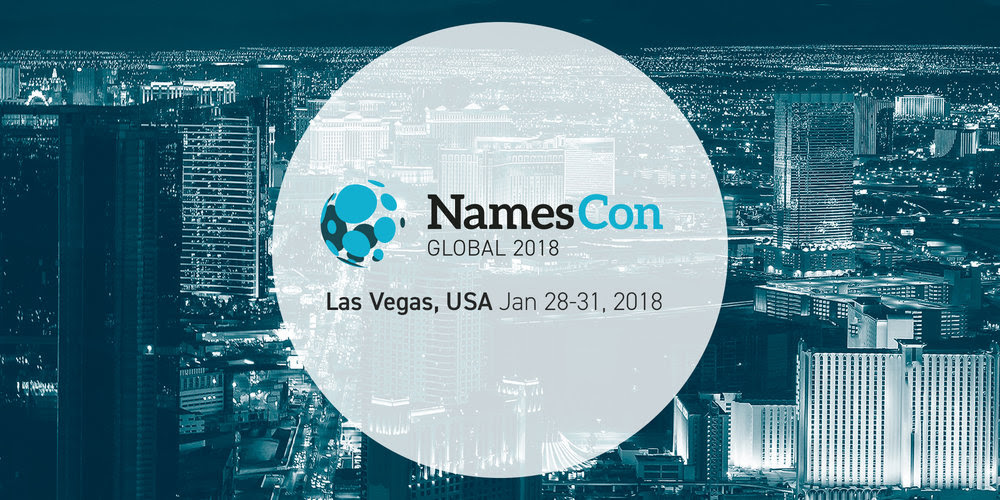 Note: DomainGang is a media partner of NamesCon Global and we receive a complimentary press pass to the domain conference.

Copyright © 2020 DomainGang.com · All Rights Reserved.
Comments
10 Responses to "#NamesCon 2018 : We are giving away 5 complimentary tickets to the Las Vegas event!"