Non-com #domain sightings : Startups.CLUB
When we come across domain names on vehicles, photographing these beauties is both a hobby and a service to the domain investing world; we attempt to photograph these "domains in the wild" while we're stationary.
It's not a secret that we won't be compromising safety in order to snap a photo!
Domain names are grouped in two categories: dot .COM domains, and all the rest.

MERGE! 2018 is ongoing in Orlando, Florida, and that's where we took a photo of a dot .CLUB domain.
Startups.CLUB is a team of passionate serial entrepreneurs with considerable business, marketing, legal, fundraising, and technical experience. They just so happen to also be the .CLUB Registry, and their Tesla vehicle carries the corporate logo.
Clearly, a sexy car for a sexy new gTLD! 😀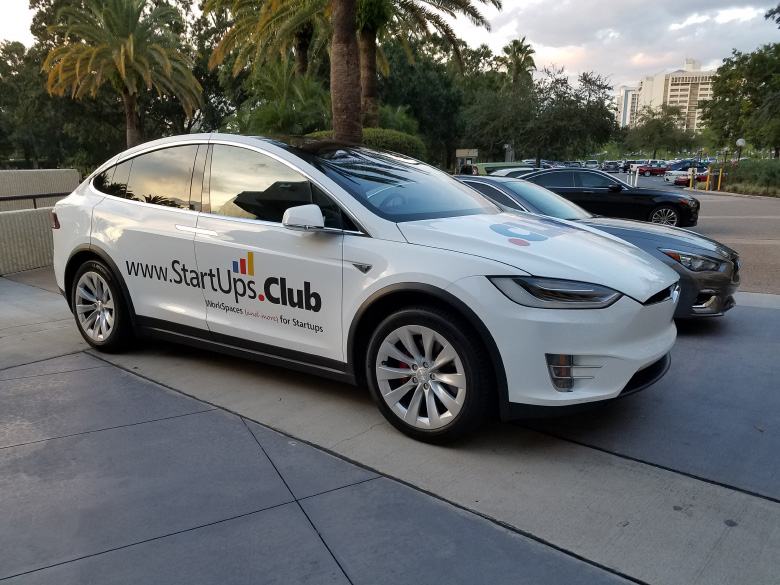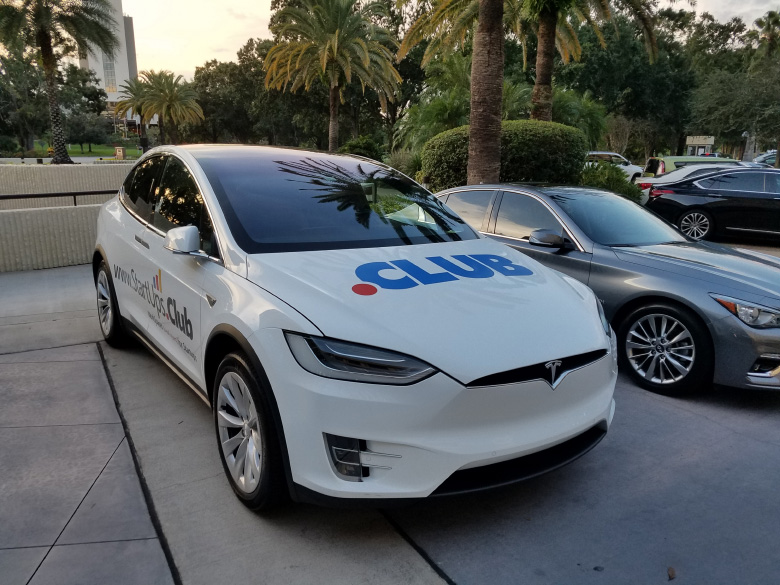 MERGE! 2018 continues tomorrow Monday with a full agenda.
Copyright © 2023 DomainGang.com · All Rights Reserved.