Official Simple Plan: Group moved to new #domain prior to #UDRP loss
Simple Plan, a popular Canadian rock band from Montreal, formed in 1999. The group appears to have started using the domain SimplePlan.com at the same time, although the domain was registered in 1996.
Fast forward to 2021 when someone managing the domain was unable to renew its registration; allegedly, the registrar was a Tucows reseller that went offline.
The domain was acquired by a new registrant via the GoDaddy auctions, for $1,675 dollars and listed it for sale with a $35,000 dollar price tag. When the band's manager found out, it was probably not a fun sight. The band's lawyers filed a UDRP which they lost with a finding of Reverse Domain Name Hijacking.
That UDRP was filed on November 17, 2021 but meanwhile, the Simple Plan band moved to a fresh domain: OfficialSimplePlan.com.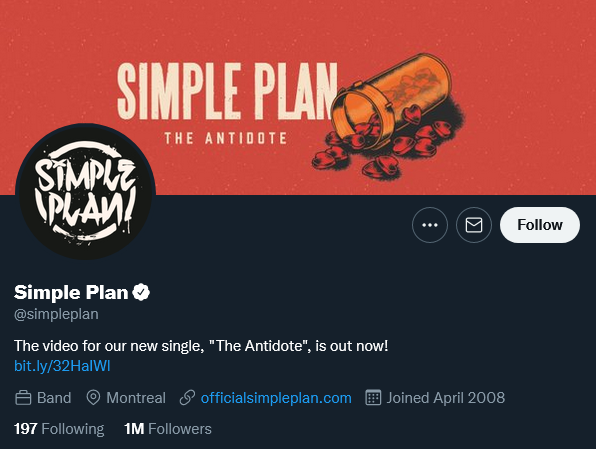 That domain was registered on October 25, 2021, three weeks before the UDRP filing. On the same day, the band's new song, "The Antidote," was released.
In an interesting twist, OfficialSimplePlan.com was registered in the past, as far back as in 2008. Source: DomainTools.
It's not clear if at the time the band informed its million strong fan base about the domain rebranding. It'd be interesting to see if they will be buying their old domain back, paying the registrant's asking price.

Copyright © 2022 DomainGang.com · All Rights Reserved.