Pros and cons of renting out a domain name on Dan.com
Dan.com offers the option to sell a domain using the BIN, negotiate on a domain's price, lease-to-own over a period of several months, or rent it out.
The latter is an option that many domain investors might not be familiar with and it's a rare option indeed.
A domain investor shared news of renting out his domain name, DanceUp.com, for $50 dollars a month. He explained that the same person who rented it in the past came back for more of the same.
Here are some pros and cons of renting out a domain name via Dan.com.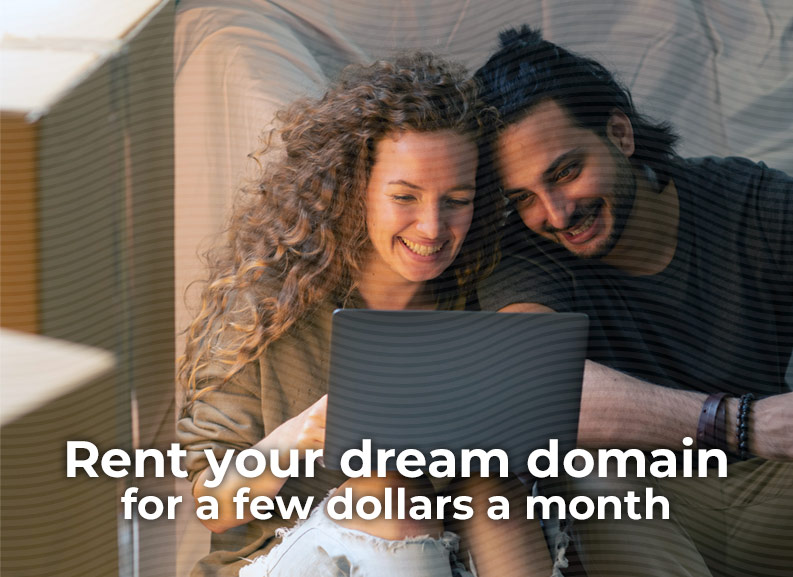 Pros:
No need to sell the domain, thus generating passive, recurring income.
The domain acquires traffic and SEO juice due to development.
More customers might be willing to rent out a domain due to its low cost.
Eventually, one of the renters might decide to buy the domain.
Cons:
The renter might use the domain in ways that the registrant might dislike. Although the terms of use include general references to abuse, not every possible use is covered.
Even nominal use by a third party might trigger a UDRP scenario, as in the famous case of Canvas.com.
Short term rental periods of e.g. a month trim off a minimum of 48 hours for DNS propagation, as far as the buyer is concerned.
The domain's acquired backlinks and traffic become recorded metrics, possibly complicating a future sale.
We would not rent out a domain without specific terms of use and a strong, custom-written agreement. But if you want to test your luck try it out at Dan.com.
Copyright © 2023 DomainGang.com · All Rights Reserved.
Comments
2 Responses to "Pros and cons of renting out a domain name on Dan.com"