RIP: Some TLDs we lost along the way
Quite often we rave about the introduction of new gTLDs but does anyone ever tell you about the extensions that have left the namespace or have become inactive?
Read on to learn about some of the most significant TLDs no longer available for registration—at least for now!
The ccTLDs that you can't register anymore:
Have you ever considered the fact that geopolitical boundaries are reflected on the internet? Many geopolitical changes have occurred around the globe throughout history and ccTLDs are also witnesses of these boundary changes.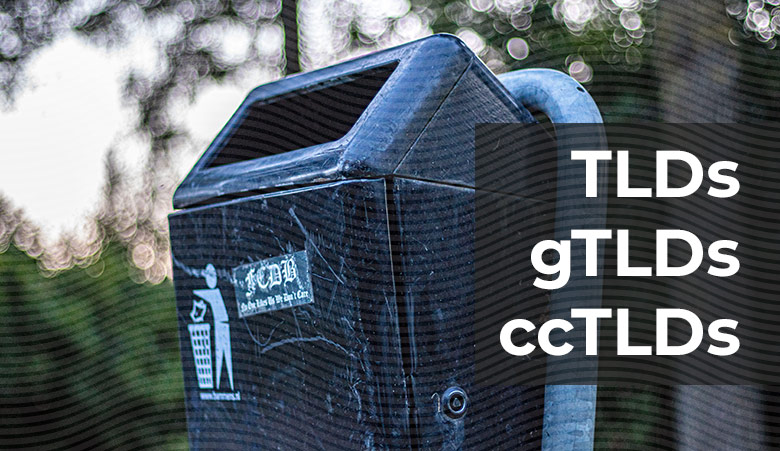 .dd — German Democratic Republic
ISO 3166-1 alpha-2 assigned the two letters "dd" to represent the country code of the German Democratic Republic (Deutsche Demokratische Republik). The ccTLD .dd was only used internally in an isolated network between the universities of Jena and Dresden. In 1990, East Germany became part of the Federal Republic of Germany, which was assigned the ccTLD .de, today the most registered ccTLD worldwide!

.oz – Australia
In the early days of the internet, .oz was used as the national extension for Australian websites. The ccTLD .au was allocated in 1986 but it only obtained final approval from ICANN in 2001. The registrations for .au started on 1 July 2002. All domains using the historical extension .oz were migrated into the .au namespace under .oz.au.

.cs – Czechoslovakia
In the early '90, Czechoslovakia was assigned the ccTLD .cs. With the dissolution of Czechoslovakia into the independent countries of the Czech Republic and Slovakia on 1 January 1993, the use of .cs was slowly phased out and eventually deleted from the name server in January 1995. In July 2003, the two-letter code .cs was given a new lease of life as the ccTLD for the State of Serbia and Montenegro (Srbija i Crna Gora in Serbian). In 2006, the state split into two new countries and .cs reached its expiration date on 30 March 2010.
Are branded new gTLDs a failure?
Numerous companies have withdrawn their new gTLD application, giving up their .brand. But why? The most likely explanation is that they didn't find any specific use for this tool, or the maintenance costs were too high. A few of the most well-known examples are:
.mcdonalds – The world-famous fast-food chain never used its branded new gTLD.
.symantec – The US security company obtained a branded gTLD that entered the root zone in December 2015. The contract was terminated in September 2020.
.intel – The .brand by the world's leading semiconductor chip maker didn't last long. The gTLD was delegated in July 2016, but after four years, the company submitted a termination notice and the registry agreement ended in November 2020.
You can find more information about TLDs that are no longer available in the article "These TLDs do not exist anymore" by Simone Catania of InterNetX.

Copyright © 2023 DomainGang.com · All Rights Reserved.