#Sedo sales report : #Domain names sold during the week ending 12/17/2018 topped by Files.com
Welcome to the weekly edition of reporting on the Sedo domain sales; this time we cover the week ending December 17th, 2018.
This information has been provided by Sedo.com, sponsors of DomainGang. As a side note, GreatDomain auctions at Sedo are now bi-monthly.
This week, we are reporting 1 domain in the six figure range, and 5 domains sold in the five figure range (dot .com only,) as seen below:
files.com 750,000 USD
lofis.com 55,000 EUR
cwr.com 19,950 EUR
arbeit.com 19,500 EUR
spielwaren.com 13,500 EUR
eresearch.com 15,000 USD
Keep in mind that sales prices are listed in USD and also in EUR or GBP. If only Sedo showed all sales in Bitcoin! 🙂 Don't miss out the Sedo Bus story! 🙂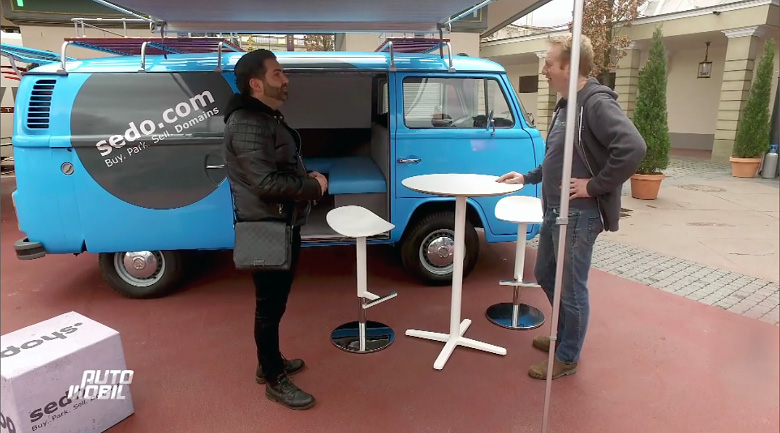 Further down the list, some solid sales of .com domain names, for amounts of $2000 and up:
socialbetting.com 9,000 EUR
spotscan.com 9,000 USD
backupall.com 7,000 USD
bipartisan.com 7,000 USD
telepay.com 6,900 USD
rabona.com 6,000 EUR
fsji.com 6,400 USD
data4life.com 5,000 EUR
dealsfortwo.com 5,500 USD
supplyshop.com 5,500 USD
xrgear.com 5,000 USD
apothekenshop.com 3,735 EUR
casinomaster.com 4,000 USD
onlineconvert.com 3,890 USD
terrafauna.com 3,750 USD
cryptotab.com 3,595 USD
beautyaz.com 3,000 EUR
storyq.com 3,000 EUR
firstsaturday.com 3,000 USD
rieste.com 3,000 USD
remedie.com 2,350 GBP
empfohlen.com 2,500 EUR
turismogranada.com 2,750 USD
fabaz.com 2,499 USD
tcdd.com 2,000 USD
Continuing with ccTLD sales, with 3 domains in the five figure range:
pro.de 25,000 EUR
cloud.es 18,500 EUR
hypnotize.me 11,999 USD
strategic.eu 6,000 EUR
vou.se 5,000 EUR
elka.eu 4,500 EUR
elciclista.es 3,999 EUR
hotelpay.co.uk 3,000 GBP
look.to 3,588 USD
hus.be 3,040 EUR
trintech.de 2,826 EUR
mysurprise.de 2,650 EUR
lovemyjob.de 2,500 EUR
fotoheld.de 2,500 EUR
cvmaker.de 2,500 EUR
swissmedicalcenter.ch 2,490 EUR
simkarte.ch 2,490 EUR
zume.in 2,500 USD
derdivan.de 2,000 EUR

And lastly, sales of other types of TLDs, with all domains in the four figure range:
wellbeingalliance.org 5,000 USD
king.sale 2,600 USD
This is the final report of Sedo sales for 2018, the reports will resume on January 8th, 2019.
Happy holidays from Sedo! 😀

Copyright © 2020 DomainGang.com · All Rights Reserved.