Tema.com : #Domain was dropped by multi-billion dollar company
When you're as big as Parker Hannifin, some things – and domain names – might fall through the cracks.
In 2007, Rectus AG, a leading manufacturer of quick disconnect couplings and its Swedish subsidiary, TEMA, were sold to Parker Hannifin for an undisclosed amount. At the time, the acquired parties had revenue of approximately $115 million dollars.
Operating from Parker.com, the company had annual sales of $14.32 billion dollars last year.
They seemed to have accidentally dropped the ball on TEMA, and the matching domain tema.com. After numerous renewals, this 1997 LLLL .com dropped, presumably after its controlling email address failed to notify the registrant of a pending expiration.
No wonder the ongoing auction at DropCatch is currently at $14,888 dollars, with 2 hours left!
Aside from a dropped former brand, "tema" means "theme" in Swedish.
Rectus GmbH, now a German company, owns the TEMA trademark in Sweden since 1969.
Update: The domain auction ended at $128,938 dollars.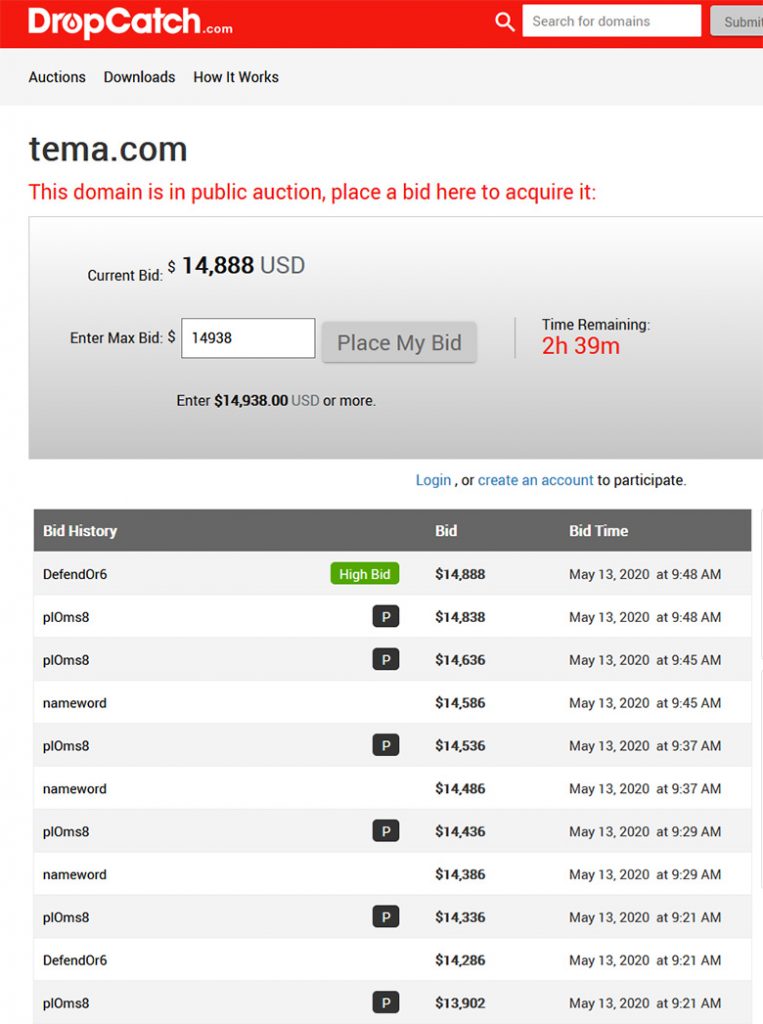 Copyright © 2023 DomainGang.com · All Rights Reserved.
Comments
4 Responses to "Tema.com : #Domain was dropped by multi-billion dollar company"