Uniregistry emails registrants about price increase
Uniregistry has been emailing domain registrants about the upcoming price increase for 16 of its 26 gTLDs.
The notification email is tailored to one's domain portfolio, and lists the specific gTLDs, the number of affected domains, and the price change.
Here is a sample of the email notification from Uniregistry (domain numbers removed):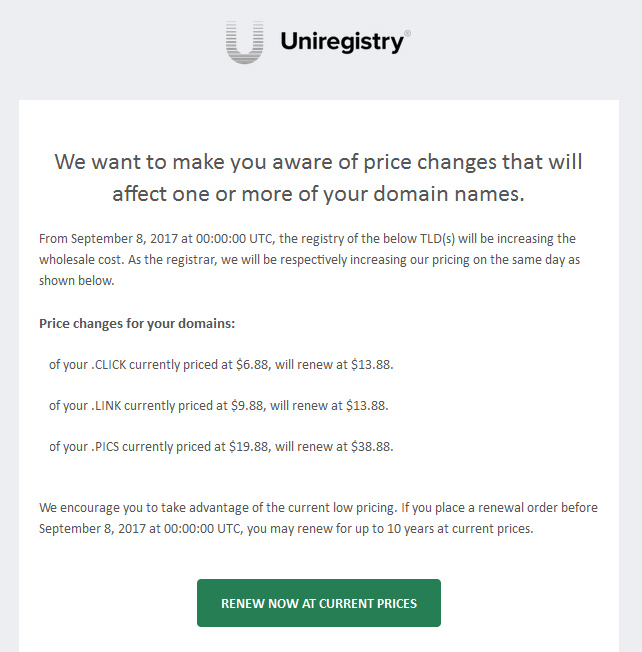 The official pricing page for domain names at Uniregistry – not just their own gTLDs – can be seen here.
The pricing on that page, does not reflect promotional discounts that are set up per account.

Copyright © 2021 DomainGang.com · All Rights Reserved.
Comments
3 Responses to "Uniregistry emails registrants about price increase"