#USCIS . ORG : #Digimedia has sold #immigration-related keyword #domain name
Digimedia appears to have sold the domain USCIS.org last week.
The keyword is an acronym that stands for "US Citizineship and Immigration Services" which operates from the matching .GOV domain, USCIS.gov.
The domain was registered in 2003, and until recently it hosted a basic list of services related to immigration in the US.
Now, it displays the following disclaimer, while providing a ZIP code based search:
" 24/7 Response – Find an Immigration Lawyer Now Please note: USCIS.org is not affiliated with the U.S. Government. For the official U.S. Government immigration website, please visit: www.USCIS.gov Email: We never solicit business via email. Did you happen to receive an email that says it's from "USCIS.org"? In case you did, it's not from us! It may be a spam or pfishing email, so you should delete it immediately."
USCIS.org is definitely a project under construction, as we see from the typo of "phishing" and also when entering a zip code there are no valid results returned.
There's no indication about how much the domain would have changed hands for.
But the timing of this sale might be unfortunate: a notice on USCIS.gov states that the government agency has scaled back in person operations, due to the Coronavirus.
"As of March 18, U.S. Citizenship and Immigration Services has suspended routine in-person services until at least April 1 to help slow the spread of Coronavirus Disease 2019 (COVID-19). USCIS staff will continue to perform duties that do not involve contact with the public. However, USCIS will provide emergency services for limited situations. To schedule an emergency appointment contact the USCIS Contact Center."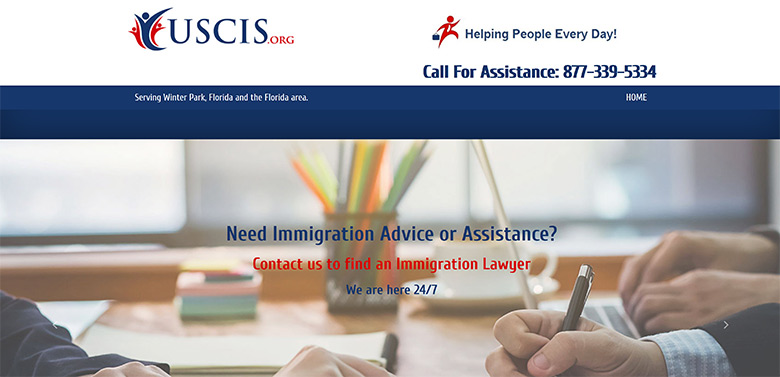 Copyright © 2022 DomainGang.com · All Rights Reserved.