World #poetry day : Here's a poem about #domain names
It's World Poetry Day today.
Whether you read poems, or write poems, it's a day to celebrate this art form that goes back thousands of years.
Peoms can help elevate, support and encourage others, and also can share our full emotional range.
With that in mind, we're putting both our brain hemispheres together to write a poem about – what else – domain names. 😀
Feel free to share your poetic masterpieces about domain names as well.
LLLL Pain

My stomach, so empty

From selling useless NNNNNN's

I'm grabbing onto the newsletters

And the blog posts, oh, the pain

All I needed was a few extra dollars

Per LLLL – the Chinese letter kind

Or maybe, $25 each for .CC and .WS

But damn it all, I failed!

Now, I'm running away

Running away from domaining!

Like a deer lost in the woods

Forgiving those that empowered me

With fake advice

And stole my domain future, forever.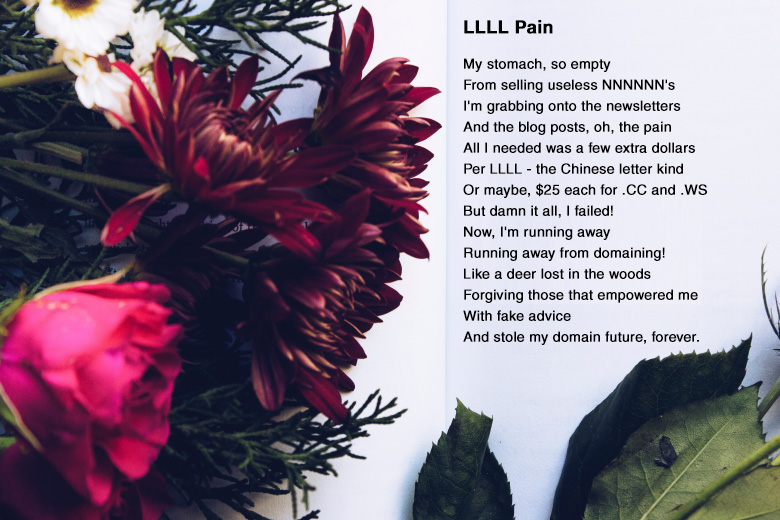 Copyright © 2021 DomainGang.com · All Rights Reserved.
Comments
3 Responses to "World #poetry day : Here's a poem about #domain names"