#Zoom glitch : Identify these stellar #domainers from a group chat
Zoom video conferencing is very popular these days, but domain investors using it must be aware of potential security concerns.
Last week, a popular Zoom conference call involving four stellar domainers, failed to properly shield their identities.
The group chat filter software mixed up the domainer data it was supposed to keep separate, as the following photo demonstrates: Their facial recognition data has been switched!
Can you help identify these scrambled domainer photos and match them to the names of four top notch domain name investors?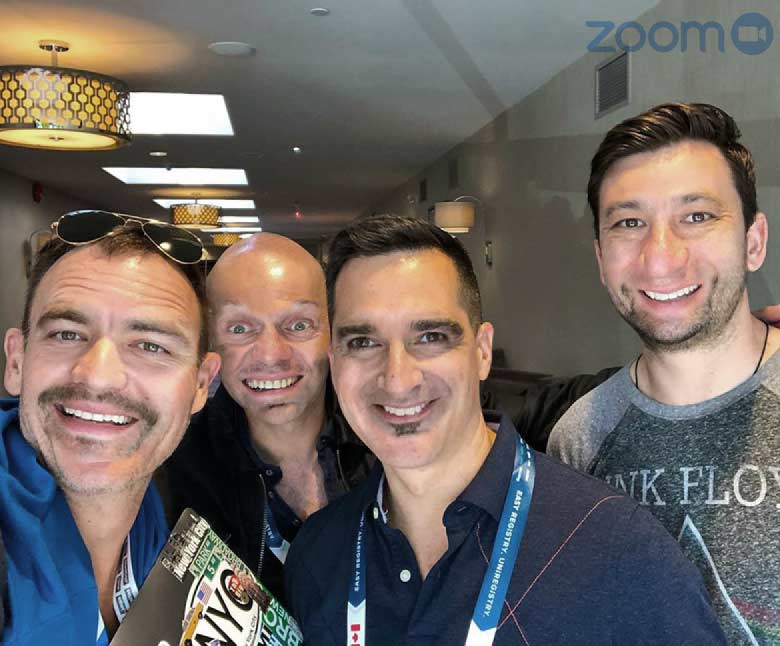 Copyright © 2023 DomainGang.com · All Rights Reserved.