FBI and Domain Crime : You want to be part of our Cyber Team?
During NamesCon 2015, an FBI Cyber Agent joined us on the panel discussing Security and Domain Theft Prevention.
It was an interesting and educating discussion for all of us involved in the documentation and reversal of domain theft.
The FBI operates a team of Cyber Agents that tackle matters of computer threats, Internet attacks, digital crime and national security.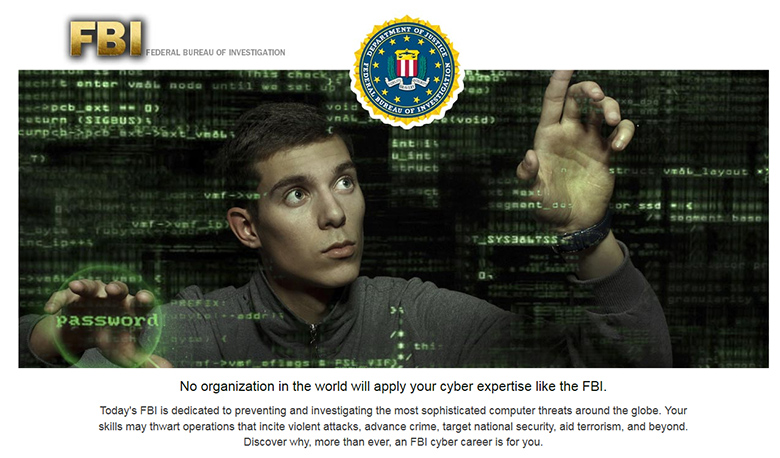 Are you able, willing and qualified for the job?
The FBI is hiring, and despite using a whimsical Shutterstock image of a "special agent" tweaking the Internet with his bare hands, they are very committed and serious in what they do. 😉
Current openings at the FBI include the following positions:
Special Agent (Cyber)
Computer Scientist
Information Technology Forensic Examiner
Cyber Interns
For more details on the qualifications, requirements and details about this very important group of jobs, the FBI would love to hear from you, so click here.
Copyright © 2019 DomainGang.com · All Rights Reserved.
Comments
2 Responses to "FBI and Domain Crime : You want to be part of our Cyber Team?"