#Gemstoned .net : Feds grab #domain name from illegal #vape business – #NameFind has the .com
Federal US authorities (NCIDE) have raided a California vaping business, seizing its domain name Gemstoned.net in the process.
The 2017 registration is now displaying a message of domain seizure, as of March 3, 2020:
This website has been seized since March 3, 2020 as part of a law enforcement operation by the Sacramento, California-based Northern California Illicit Digital Economy (NCIDE) Task Force and the United States Attorney's Office for the Eastern District of California, in accordance with a seizure warrant issued pursuant to 18 USC sections 981, 982, for violations of 21 USC section 841(a)(1), and 21 USC section 846 issued by the United States Court for the Eastern District of California.
The bad news: Gemstoned.com is owned by GoDaddy's NameFind division, managers of about 1,000,000 Godaddy-owned domains. It's logical to expect this brand to be heavily affected by the seizure of the .net by the federal authorities.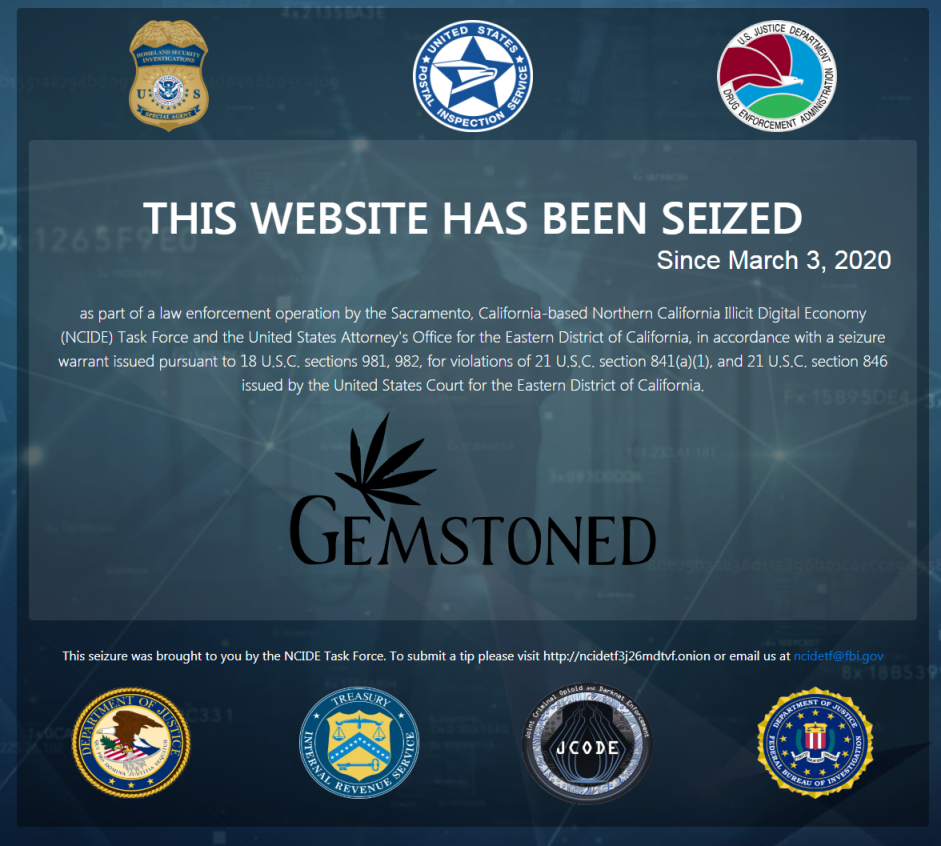 Copyright © 2023 DomainGang.com · All Rights Reserved.