Macys.com: Retailer applied for the registration of the matching mark
Macy's is an American chain of high-end department stores founded in 1858 by Rowland Hussey Macy. It operates online from the domain name Macys.com, registered in 1994.
The company's IP management department applied for the registration of the matching mark, MACYS.COM, at the USPTO.
The application is for "On-line retail department store services" and states as date of first use in commerce February 7, 1994. The applicant claims ownership of active prior U.S. Registration Numbers 0922972 and 3129938. These are registrations for figurative marks for Macy's, registered in 1971 and 2006 respectively.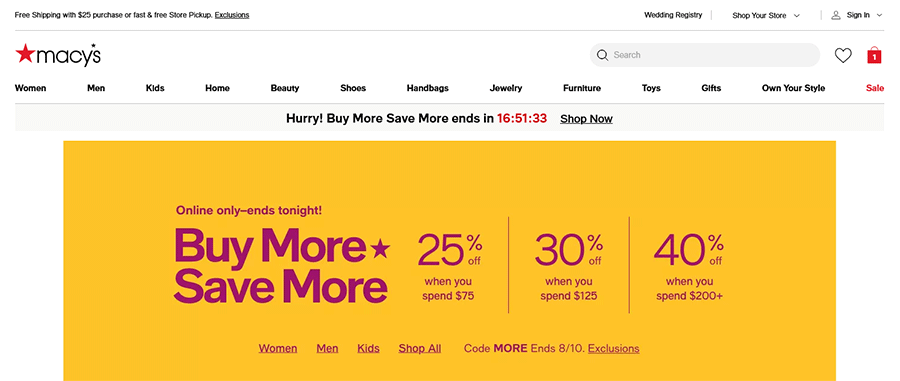 While this domain name does not consist of a generic term, it's an ongoing trend among owners of generic domain names, following the decision by SCOTUS on the Booking.com trademark application.
Since then, dozens of generic domain names have been applied to be registered as trademarks, inclusive of the TLD.
As of January 5th, 2021, BOOKING.COM is a registered trademark with the USPTO.
Will these applications become the new norm? Watch this video from NamesCon Online 2020.

Copyright © 2022 DomainGang.com · All Rights Reserved.