Surfboards.com files to register the matching #trademark at the USPTO
Colorado based Surfboards.com LLC, operators of the domain Surfboards.com, have filed for the registration of the matching trademark, SURFBOARDS.COM.
The mark consists of standard characters, without claim to any particular font style, size, or color. The application was filed with the USPTO offering the following services that utilize the applied for mark:
On-line retail store services featuring surf-related gear and apparel
Pretty forward! 😀
The domain Surfboards.com was registered in 1995 and has never been reported as sold. However, it's listed for sale on Sedo with a $299,000 asking price and a minimum asking price of $159,000 dollars.
As the trademark application was filed with a date of first use in February 2014 we can speculate that the domain wasn't sold recently but was probably was sold back then. At the time, WHOIS changed to that of Adam Swiecki · President at Surfboards.com.
Why was SURFBOARDS.COM applied for as a trademark at the USPTO?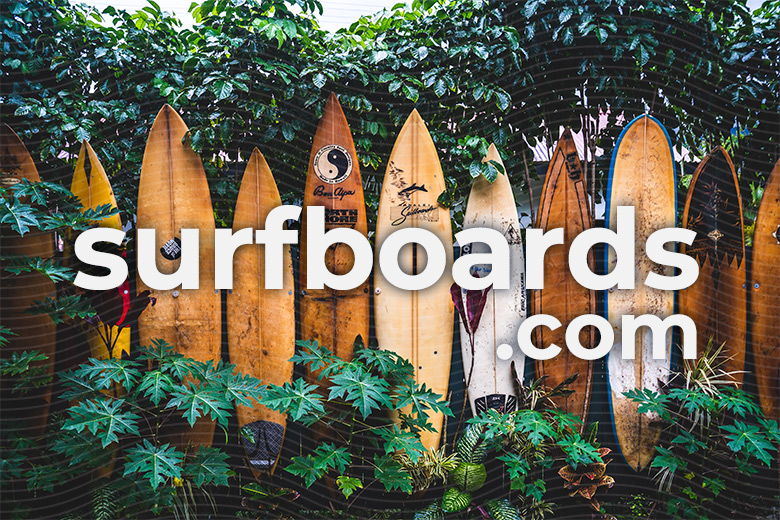 It's an ongoing trend among owners of generic domain names, following the decision by SCOTUS on the Booking.com trademark application.
Since then, dozens of generic domain names have been applied to be registered as trademarks, inclusive of the TLD. We keep track of these applications, and so far none has been decided upon.
As of January 5th, 2021, BOOKING.COM is a registered trademark with the USPTO.
Will these applications become the new norm? Watch this video from NamesCon Online 2020.
Copyright © 2023 DomainGang.com · All Rights Reserved.