MicroAcuire: Acquire.com filed as a trademark registration application at the USPTO
MicroAcquire acquired the domain Acquire.com in late October; just a few days later it filed for the registration of the matching trademark, ACQUIRE.COM.
The company applied for the registration at the USPTO with an "intent to use" clause for the following services:
Provision of an on-line marketplace for buyers and sellers of startups and other digital businesses
The applicant claims ownership of an active US mark with the USPTO. That mark is MicroAcquire.
For the time being, Acquire.com is forwarding to MicroAcquire.com, the company's official web site. The company has yet to announce a time frame of switching to the new brand.
At the time of the acquisition, CEO Andrew Gazdecki noted:
Your favorite startup acquisition marketplace will be reintroduce'in ourselves soon. Same mission, same vision, same purpose. Let's go!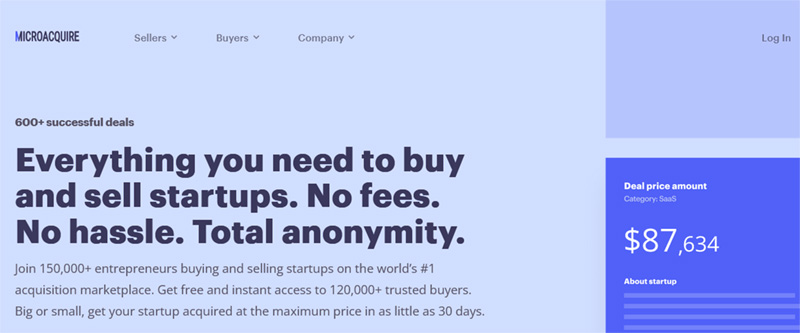 Applying for the registration of matching marks is an ongoing trend among owners of generic domain names, following the decision by SCOTUS on the Booking.com trademark application.
Since then, dozens of generic domain names have been applied to be registered as trademarks, inclusive of the TLD.
As of January 5th, 2021, BOOKING.COM is a registered trademark with the USPTO.
Will these applications become the new norm? Watch this video from NamesCon Online 2020.
Copyright © 2023 DomainGang.com · All Rights Reserved.