RegalGames.com: UDRP filer receives coal and Reverse Domain Name Hijacking
RegalGames.com is a domain registered in 1996 and 25 years later a company called Regal Games LLC filed a UDRP to usurp it.
The Complainant filed this UDRP basing their claims on a common law mark; on the other hand, the Respondent submitted proof that the disputed domain name has been used for its own business in the sale of game consoles since September 2002.
It comes as no surprise that the NAF panelist delivered a decision that favors the Respondent.
Because it's Christmas, the Complainant not only received coal but also a nice finding of Reverse Domain Name Hijacking. What a way to end up on Santa's naughty list!

Complainant knew or should have known that it was unable to prove that Respondent lacks rights or legitimate interests in the <regalgames.com> domain name and that Respondent registered the disputed domain name in bad faith. In view of the foregoing and considering that Complainant's provision of inaccurate information about the registration date of the <regalgames.com> domain name might be seen as an attempt to mislead the Panel, the Panel finds that reverse domain name hijacking has occurred in this case.
Full details on the decision for RegalGames.com follows: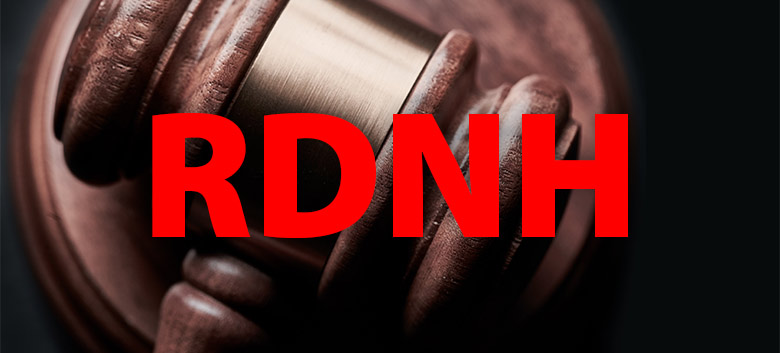 Regal Games LLC v. Wolfgang Sauer

Claim Number: FA2111001974104

PARTIES

Complainant is Regal Games LLC ("Complainant"), represented by Randy R. Micheletti of Incubate IP, Illinois, USA. Respondent is Wolfgang Sauer ("Respondent"), USA.

REGISTRAR AND DISPUTED DOMAIN NAME

The domain name at issue is <regalgames.com>, registered with Dynadot, LLC.

PANEL

The undersigned certifies that he has acted independently and impartially and to the best of his knowledge has no known conflict in serving as Panelist in this proceeding.

Luca Barbero as Panelist.

PROCEDURAL HISTORY

Complainant submitted a Complaint to the Forum electronically on November 19, 2021; the Forum received payment on November 19, 2021.

On November 22, 2021, Dynadot, LLC confirmed by e-mail to the Forum that the <regalgames.com> domain name is registered with Dynadot, LLC and that Respondent is the current registrant of the name. Dynadot, LLC has verified that Respondent is bound by the Dynadot, LLC registration agreement and has thereby agreed to resolve domain disputes brought by third parties in accordance with ICANN's Uniform Domain Name Dispute Resolution Policy (the "Policy").

On November 29, 2021, the Forum served the Complaint and all Annexes, including a Written Notice of the Complaint, setting a deadline of December 20, 2021 by which Respondent could file a Response to the Complaint, via e-mail to all entities and persons listed on Respondent's registration as technical, administrative, and billing contacts, and to postmaster@regalgames.com. Also on November 29, 2021, the Written Notice of the Complaint, notifying Respondent of the e-mail addresses served and the deadline for a Response, was transmitted to Respondent via post and fax, to all entities and persons listed on Respondent's registration as technical, administrative and billing contacts.

A timely Response was received and determined to be complete on December 1, 2021.

On December 7, 2021, pursuant to Complainant's request to have the dispute decided by a single-member Panel, the Forum appointed Luca Barbero as Panelist.

Having reviewed the communications records, the Administrative Panel (the "Panel") finds that the Forum has discharged its responsibility under Paragraph 2(a) of the Rules for Uniform Domain Name Dispute Resolution Policy (the "Rules") "to employ reasonably available means calculated to achieve actual notice to Respondent" through submission of Electronic and Written Notices, as defined in Rule 1 and Rule 2. Therefore, the Panel may issue its decision based on the documents submitted and in accordance with the ICANN Policy, ICANN Rules, the Forum's Supplemental Rules and any rules and principles of law that the Panel deems applicable, without the benefit of any response from Respondent.

RELIEF SOUGHT

Complainant requests that the domain name be transferred from Respondent to Complainant.

PARTIES' CONTENTIONS
A. Complainant

Complainant manufactures and sells a variety of children's toys and games.

Complainant asserts common law rights in the REGAL GAMES mark through its longstanding use of the mark, media recognition and promotional advertising.

Complainant contends that the <regalgames.com> domain name is identical to Complainant's REGAL GAMES mark in sight, sound and appearance.

Complainant states that the <regalgames.com> domain name is also confusingly similar to its own domain name <real-games.com>, registered on May 22, 2020.

Complainant states that Respondent has no rights or legitimate interests in the <regalgames.com> domain name as Complainant has not authorized or licensed Respondent to use the REGAL GAMES mark, nor is Respondent commonly known by the disputed domain name.

Complainant submits that Respondent registered and is using the <regalgames.com> domain name in bad faith as Respondent is disrupting Complainant's business and attempting to confuse and attract users to its website for its own financial gain.

Complainant further claims that Respondent registered the <regalgames.com> domain name long after Complainant adopted and used the REGAL GAMES mark and long after the REGAL GAMES mark became well-known. Therefore, Complainant asserts that, in doing so, Respondent intended to take advantage of the value and goodwill associated wit the REGAL GAMES mark.

Complainant also asserts that the Respondent is a well-known bad faith actor, cyber-squatter and typo-squatter and has been involved in at least 6 prior cases before the present one.

Lastly, Complainant underlines that Respondent is not making active use of the <regalgames.com> domain name as the latter resolves to a white page with the indication "regalgames.com" in bold letters. Below this text are the words "2021 Copyright. All Rights Reserved". Complainant further notes that a hyperlinked privacy policy with the domain name <parkingcrew.net> indicates the <regalgames.com> domain name is being used for monetization (Annex 7 to the Complaint).

B. Respondent

Respondent states that Complainant does not have rights in the REGAL GAMES mark, as the mark was not registered before Respondent registered the disputed domain name in 1996.

Respondent further submits that the disputed domain name has been used for its own business in the sale of game consoles since September 2002 (as shown by an historical screenshot taken from the Internet Archive "www.archive.org" in Annex 2 to the Response).

Respondent also states that, since Complainant did not register the REGAL GAMES mark before Respondent registered and used the disputed domain name, Respondent did not act in bad faith.

Respondent also points out that Complainant has not shown any proof of use of its mark prior to 2012, as the exhibits Complainant provided clearly show gameboards made in 2012 and after.

Lastly, Respondent claims that Complainant falsely stated that the registration date of the disputed domain name was May 20, 2021 and informs the Panel that it was never contacted by Complainant over the years to report trademark interference. In view of the foregoing and given the lack of proof of prior use of the REGAL GAMES mark, Respondent requests the Panel to find that Complainant attempted reverse domain name highjacking.

FINDINGS

Complainant is a United States manufacturer and seller of children's toys and games.

Complainant is the owner of the United States trademark registration No. 6127564 for REGAL (word mark), filed on May 28, 2019 and registered on August 18, 2020, in international class 28; and of the United States trademark application No. 90737552 for REGAL GAMES (word mark), filed on May 26, 2021, in international class 28.

Complainant claims common law rights in the REGAL GAMES mark through its asserted longstanding use of the mark, media recognition and promotional advertising and has submitted the following documents as attachments to the Complaint to substantiate its claim:

– screenshots of an internal page of Complainant's official website at <regal-games.com> dedicated to Complainant's history, displaying examples of Complainant's Bingo cards featuring the trademarks REGAL and REGAL GAMES with copyright lines dated from 2012 onwards (Annex 3).

– an article published on the website "www.hemmings.com", dedicated to Complainant's vintage Auto Bingo and Find-a-car Bingo cards (Annex 4).

Complainant is also the owner of the domain name <regal-games.com>, registered on May 22, 2020 and used by the Complainant to promote its services under the REGAL GAMES mark.

The <regalgames.com> domain name was registered on July 11, 1996 and currently resolves to a parking page with sponsored links.

DISCUSSION

Paragraph 15(a) of the Rules instructs this Panel to "decide a complaint on the basis of the statements and documents submitted in accordance with the Policy, these Rules and any rules and principles of law that it deems applicable."

Paragraph 4(a) of the Policy requires that Complainant must prove each of the following three elements to obtain an order that a domain name should be cancelled or transferred:

(1) the domain name registered by Respondent is identical or confusingly similar to a trademark or service mark in which Complainant has rights; and

(2) Respondent has no rights or legitimate interests in respect of the domain name; and

(3) the domain name has been registered and is being used in bad faith.

Identical and/or Confusingly Similar

Complainant asserts common law rights in the REGAL GAMES mark by its continuos use and promotion of its products under the REGAL GAMES mark since 1941. Past panels have agreed that registration of a mark is not necessary to establish rights in a mark. See Microsoft Corporation v. Story Remix / Inofficial, FA 1734934 (Forum July 10, 2017) (finding that "The Policy does not require a complainant to own a registered trademark prior to a respondent's registration if it can demonstrate established common law rights in the mark.").

In order to establish common law rights, a complainant must provide evidence of secondary meaning by continuously using the mark, promoting it, and raising revenue from it. See Lokai Holdings, LLC v. Domain Admin / Whois Privacy Corp., 1763598 (Forum Jan. 22, 2018) (Complainant established common law rights with evidence of secondary meaning, including "annual sales of $50 million" and "advertisements of Complainant's FIND YOUR BALANCE bracelets from Google searches, advertisements for Complainant's goods found on social media, and a certification from Mark Izen, Complainant's manager.."); see also Marquette Golf Club v. Al Perkins, 1738263 (Forum July 27, 2017) (finding that Complainant had established its common law rights in the MARQUETTE GOLF CLUB mark with evidence of secondary meaning, including "longstanding use; evidence of holding an identical domain name; media recognition; and promotional material/advertising.").

In the present case, as highlighted above, Complainant has submitted only a screenshot of an internal section of its own website with information on the history of Complainant's business and showing use of the REGAL GAMES mark, and an article published on a third-party website dedicated to Complainant's vintage games. The Panel finds that the Complainant could have submitted additional documents to substantiate its claim of common law rights in the REGAL GAMES mark (such as information about the amount of sales of Complainant's products under the mark, the nature and extent of advertising using the mark, the degree of actual public recognition and consumer surveys). However, independently from the finding on the Complainant's common law rights in the REGAL GAMES mark, the Panel finds that the Complainant has established rights for the purpose of Policy ¶ 4(a)(i) based on its registered trademark REGAL, as detailed below.

The <regalgames.com> domain name indeed reproduces the Complainant's registered trademark REGAL in addition to the generic word "games" and the gTLD ".com."

The addition of the generic word "games" to Complainant's mark does not prevent confusing similarity between the <regalgames.com> domain name and the Complainant's mark. See Abbott Laboratories v. Miles White, FA 1646590 (Forum Dec. 10, 2015) (holding that the addition of generic terms do not adequately distinguish a disputed domain name from complainant's mark under Policy ¶ 4(a)(i).).

Moreover, the gTLD ".com" does not serve to distinguish the <regalgames.com> domain name from the REGAL mark. See MTD Products Inc. v. J Randall Shank, FA 1783050 (Forum June 27, 2018) ("The disputed domain name is confusingly similar to Complainant's mark as it wholly incorporates the CUB CADET mark before appending the generic terms 'genuine' and 'parts' as well as the '.com' gTLD.").

While Respondent argues that its registration of the <regalgames.com> domain name predates Complainant's alleged trademark rights, the Panel finds that this is not relevant under Policy ¶ 4(a)(i) as this paragraph of the Policy considers only whether Complainant has rights in the mark and whether the disputed domain name is identical or confusingly similar to Complainant's mark. See AB Svenska Spel v. Zacharov, D2003-0527 (WIPO Oct. 2, 2003) (holding that the UDRP does not require a complainant to have registered its trademark prior to the respondent's registration of the domain name under Policy ¶ 4(a)(i) but may prevent a finding of bad faith under Policy ¶ 4(a)(iii)); see also Clear!Blue Holdings, L.L.C. v. NaviSite, Inc., FA 888071 (Forum Mar. 5, 2007) ("Although the domain name in dispute was first registered in 1996, four years before Complainant's alleged first use of the mark, the Panel finds that Complainant can still establish rights in the CLEAR BLUE marks under Policy ¶ 4(a)(i).").

In view of the above, the Panel finds that Complainant has proven that the disputed domain name is confusingly similar to a trademark in which Complainant has established rights in accordance with Policy ¶ 4(a)(i).

Rights or Legitimate Interests

Complainant is required to make a prima facie case that Respondent lacks rights and legitimate interests in the disputed domain name under Policy ¶ 4(a)(ii), then the burden shifts to Respondent to show it does have rights or legitimate interests. See Advanced International Marketing Corporation v. AA-1 Corp, FA 780200 (Forum Nov. 2, 2011) (finding that a complainant must offer some evidence to make its prima facie case and satisfy Policy ¶ 4(a)(ii)); see also Neal & Massey Holdings Limited v. Gregory Ricks, FA 1549327 (Forum Apr. 12, 2014) ("Under Policy ¶ 4(a)(ii), Complainant must first make out a prima facie case showing that Respondent lacks rights and legitimate interests in respect of an at-issue domain name and then the burden, in effect, shifts to Respondent to come forward with evidence of its rights or legitimate interests").

Complainant asserts Respondent lacks rights and legitimate interests in the <regalgames.com> domain name because Respondent is not authorized to use the REGAL GAMES mark, nor is Respondent commonly known by the disputed domain name. To determine whether a respondent is commonly known by a disputed domain name under Policy ¶ 4(c)(ii), the Panel may reference WHOIS information. See Amazon Technologies, Inc. v. Suzen Khan / Nancy Jain / Andrew Stanzy, FA 1741129 (Forum Aug. 16, 2017) (finding that respondent had no rights or legitimate interests in the disputed domain names when the identifying information provided by WHOIS was unrelated to the domain names or respondent's use of the same). Furthermore, lack of authorization to use a mark serves as further indication that a respondent is not commonly known by the disputed domain name. See Radio Flyer Inc. v. er nong wu, FA 2011001919893 (Forum Dec. 16, 2020) ("Here, the WHOIS information lists "er nong wu" as the registrant and no information suggests Complainant has authorized Respondent to use the RADIO FLYER mark in any way. Therefore, the Panel finds that Respondent is not commonly known by the disputed domain name under Policy ¶ 4(c)(ii)."). Here, the WHOIS information shows Respondent is known as "Wolfgang Sauer" and there is no evidence to suggest Complainant authorized Respondent to use the REGAL GAMES mark in any way. See Registrar Verification Email. Therefore, the Panel finds Respondent is not commonly known by the disputed domain name under Policy ¶ 4(c)(ii).

As to the use of the <regalgames.com> domain name, Complainant has provided evidence that it was not pointed to an inactive website (Annex 7 to the Complaint) whilst at the time of the drafting of this Decision it resolves to a parking page with sponsored links to third-party commercial websites. Such use of the <regalgames.com> domain name does not amount to a bona fide offering of goods and services or legitimate noncommercial or fair use. See Dell Inc. v. link growth / Digital Marketing, FA 1785283 (Forum June 7, 2018) ("Respondent's domain names currently display template websites lacking any substantive content. The Panel finds that Respondent has does not have rights or legitimate interests with respect of the domain name per Policy ¶¶ 4(c)(i) or (iii)."); and Bloomberg Finance L.P. v. Syed Hussain / IBN7 Media Group, FA 1721384 (Forum Apr. 26, 2017) (holding that the respondent's use of the disputed domain name to redirect Internet users to commercial websites, unrelated to the complainant and presumably with the purpose of earning a commission or pay-per-click referral fee did not evidence rights or legitimate interests in the domain name).

However, Respondent asserted that the <regalgames.com> domain name had been used since 2002 to promote its business in the sale of game consoles. Using a disputed domain name to sell goods related to the domain name has previously been accepted as a bona fide offering of goods and services. See Heart of Success, Inc. v. PRIVATE REGISTRANT / A HAPPY DREAMHOST CUSTOMER, FA 1689461 (Forum Oct. 10, 2016) ("The records of the case show that the domain name acquired by Respondent is descriptive of the services it has offered online since the domain name registration date… Therefore, the Panel agrees that the circumstances of the instant case indicate that Respondent has not attempted to take advantage of the trademark value of Complainant's mark and has made a bona fide offering of services per Policy ¶ 4(c)(i)."); see also Walsh Bishop Assocs. v. Honggi, Honggi Kim, FA 907521 (Forum Mar. 6, 2007) ("[A] respondent may have a legitimate interest in a domain name if the domain name is used to profit from the generic value of the word, without intending to take advantage of complainant's rights in that word.").

In the case at hand, Respondent has submitted as Annex 2 to the Response an historical screenshot taken from the Internet Archive "www.archive.org", dated September 30, 2002, showing the actual pointing of the <regalgames.com> domain name to a website promoting the sale of game consoles, without making any reference to Complainant's marks.

In view of the foregoing and considering that Complainant has failed to demonstrate that Respondent acquired the <regalgames.com> domain name only in 2021 as claimed in the Complaint – as further detailed in the following paragraphs -, the Panel finds that Respondent has demonstrated that the <regalgames.com> domain name was used in connection with a bona fide offering of goods and services before receiving notice of the present dispute.

Despite the conclusion may be different based on the current redirection of the <regalgames.com> domain name, the Panel finds that the evidence submitted by Respondent is sufficient to determine that, on balance of probabilities, Respondent did not intend to target Complainant and its marks via the registration and use of the <regalgames.com> domain name.

Therefore, the Panel finds that Complainant has failed to demonstrate that Respondent does not have rights or legitimate interests in the disputed domain name under Policy ¶ 4(a)(ii).

Registration and Use in Bad Faith

The Panel finds that Complainant failed to meet the burden of proof of bad faith registration and use under Policy ¶ 4(a)(iii). See Chris Pearson v. Domain Admin / Automattic, Inc., FA 1613723 (Forum July 3, 2015) (finding that the complainant could not establish the respondent registered and used the disputed domain name in bad faith because it failed to present evidence that would support such a holding).

The <regalgames.com> domain name was registered on July 11, 1996. Complainant argued that Respondent acquired it only on May 20, 2021 but failed to provide any document to substantiate said allegation (such as historical Whois records showing that the <regalgames.com> domain name was registered by a prior owner).

Moreover, as highlighted above, Complainant has provided little evidence to demonstrate its asserted common law rights in the REGAL GAMES mark even before the registration of the disputed domain name and Complainant's trademark registration for REGAL in the United States was filed only in 2019, whilst the trademark REGAL GAMES has been recently applied for (on May 26, 2021) by Complainant in the United States and has not yet been registered.

Where a respondent's registration of the disputed domain name predates Complainant's first claimed rights in the mark, complainant generally cannot prove registration in bad faith per Policy ¶ 4(a)(iii), as the Policy requires a showing of bad faith registration and use. See Platterz v. Andrew Melcher, FA 1729887 (Forum June 19, 2017) ("Whatever the merits of Complainant's arguments that Respondent is using the Domain Name in bad faith, those arguments are irrelevant, as a complainant must prove both bad faith registration and bad faith use in order to prevail.").

Furthermore, based on the evidence on record, there is no evidence that Respondent may have intended to target Complainant and its mark by registering and using the <regalgames.com> domain name.

Therefore, the Panel finds that the Complainant has also failed to demonstrate that Respondent registered and has been using the disputed domain name in bad faith according to paragraph 4(a)(iii) of the Policy.

Reverse Domain Name Hijacking

Respondent alleged that Complainant has acted in bad faith and has engaged in reverse domain name hijacking by initiating this dispute in order to deprive Respondent, the rightful, registered holder of the <regalgames.com> domain name, of its rights to use the disputed domain name. Respondent argued that Complainant provided false information about the registration date of the <regalgames.com> domain name and did not submit proof of prior use of the REGAL GAMES mark. Respondent further notes that Complainant did not contact it before initiating the present proceeding to report trademark infringement.

The Panel finds that, in view of the circumstances of the case, Complainant knew or should have known that it was unable to prove that Respondent lacks rights or legitimate interests in the <regalgames.com> domain name and that Respondent registered the disputed domain name in bad faith. In view of the foregoing and considering that Complainant's provision of inaccurate information about the registration date of the <regalgames.com> domain name might be seen as an attempt to mislead the Panel, the Panel finds that reverse domain name hijacking has occurred in this case. See NetDepositVerkaik v. Crownonlinemedia.com, D2001-1502 (WIPO Mar. 19, 2002) ("To establish reverse domain name hijacking, Respondent must show knowledge on the part of the complainant of the Respondent's right or legitimate interest in the Domain Name and evidence of harassment or similar conduct by the Complainant in the fact of such knowledge.").

DECISION

Because Complainant did not establish all three elements required under the ICANN Policy, the Panel concludes that relief shall be DENIED.

Accordingly, it is Ordered that the <regalgames.com> domain name REMAIN WITH Respondent.

Luca Barbero, Panelist

Dated: December 23, 2021
Copyright © 2023 DomainGang.com · All Rights Reserved.