Domain Memes : The definition of a #Domainer
Our Domain Memes series arrive once in a blue moon, to depict short, fun snapshots of domain industry events and happenings.
Identifying funny or more serious incidents, domain memes offer a quick chuckle – or an intense scratch of the top of your head.
Like, this entry from the Oxford Dictionary: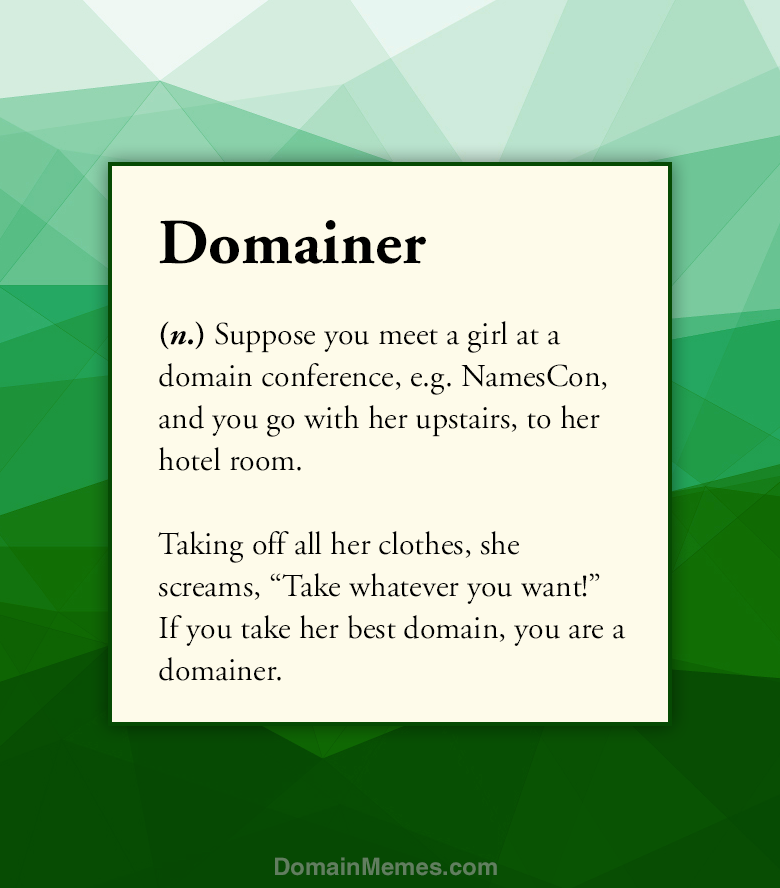 Copyright © 2023 DomainGang.com · All Rights Reserved.
Comments
2 Responses to "Domain Memes : The definition of a #Domainer"