"Big cheese" domainers fighting over Alcove.com
The auction for Alcove.com is intensifying at DropCatch, with the freshly dropped domain surpassing the $50,000 dollar mark.
What the heck is an "alcove" you may ask.
In English, it means cubicle. The French spell it as alcôve and use it metaphorically as a secret place where lovers meet.
Originally registered in 1996, the domain was in the possession of a French media company using it as a redirect to Alcove.fr; they failed to renew the domain, after the controlling domain, Alcove.fr, was not renewed as well. There's a high chance the company folded during the pandemic.
That being said, our research shows that there are several active European trademarks for "alcove," "alcôve," or containing the keyword. Several more registered or pending marks can be found at the USPTO database.
Alcove.com was caught by DropCatch, where at least two big cheese domain investors are battling for ownership. We can see LegalBrand topping the auction at $50,055 dollars, followed by jstenn13 at $50 dollars lower. That's domainers Braden Pollock and Joshua Schoen respectively, and the battle ends in 3 hours—or more, depending on how long the duel will stretch.
Unless it turns into a bidding threesome at the very last minute! 😀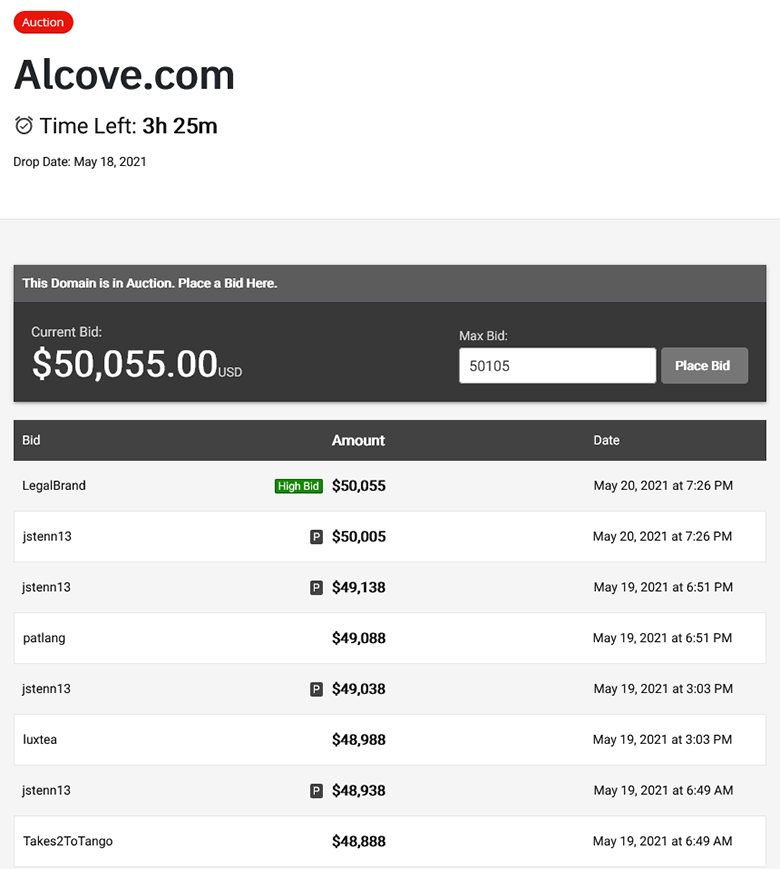 Update: Ended at $105,156 dollars – DropCatch user "Zeedomainer" is the winner. Hopefully he will pay up! 😀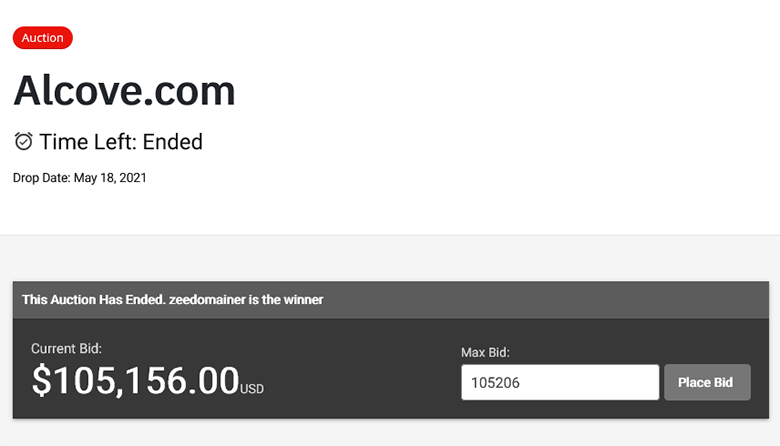 Copyright © 2022 DomainGang.com · All Rights Reserved.