Billion dollar Synopsys.com rolls out AI chip division on domain bought from investor
Nasdaq-listed Synopsys, Inc. launched Synopsys.ai today, a suite of AI-driven solutions for the design, verification, testing and manufacturing of the most advanced digital and analog chips.
According to the announcement by Synopsys, using these AI-driven tools, engineers can now use AI at every stage of chip design, from system architecture to design and manufacturing, and access the solutions in the cloud.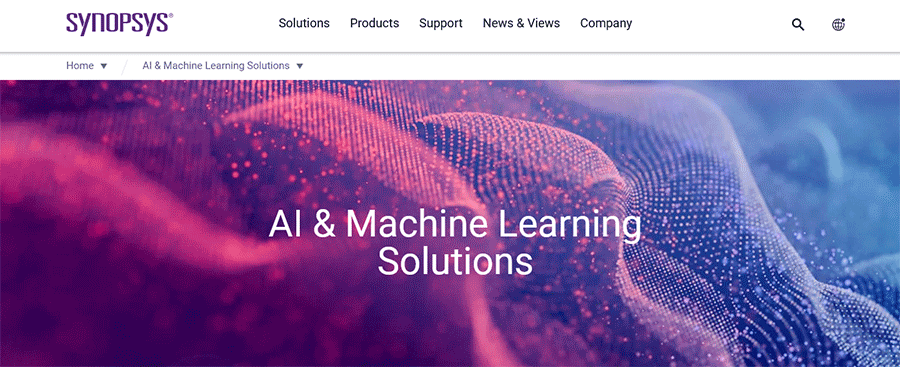 Operating from Synopsys.com, the company appears to have acquired the domain Synopsys.ai only lately; WHOIS records indicate that Synopsys.ai changed hands sometime in early March of this year.
The domain Synopsys.ai was in the possession of Ukraine-based domain investor, Igor Gabrielan, who registered it in 2018. The domain was sold for $5,346 dollars (5,000 euro) on Sedo.
Synopsys.ai forwards to Synopsys.com under a dedicated section of the corporate web site.
Copyright © 2023 DomainGang.com · All Rights Reserved.