Book of faces : This #domain can't be touched by Mark Zuckerberg
For the past two days, Facebook CEO, Mark Zuckerberg, is talking to politicians – many of which appear to be technologically inept – about his company.
Facebook has been rushing to fix the gaping holes left behind by Cambridge Analytica and other rogue operators in the data mining field.
Social media thrive on a very simple, yet ingenious principle: the product is free; ergo, we are the product.
In other words, when there is no fee to join, use, or communicate using social media such as Facebook, the overall sentiment about the data we contribute to it should not be baptized in rage.
Meanwhile, a brilliant illustrator, J.R. Peña, has been using the domain name BookOfFaces.com to showcase his extensive portfolio of drawings.
Registered in 2005, the domain name has been used as the artist's home since, and currently points to his YouTube videos about illustration.
Mr. Peña is using basic drawing tools, such as ballpoint pens and colored pencils, and his work is remarkably clean, even on scraps of paper.
Forget your endless scrolling routine though Facebook for a few minutes, and check out Book Of Faces, at BookOfFaces.com.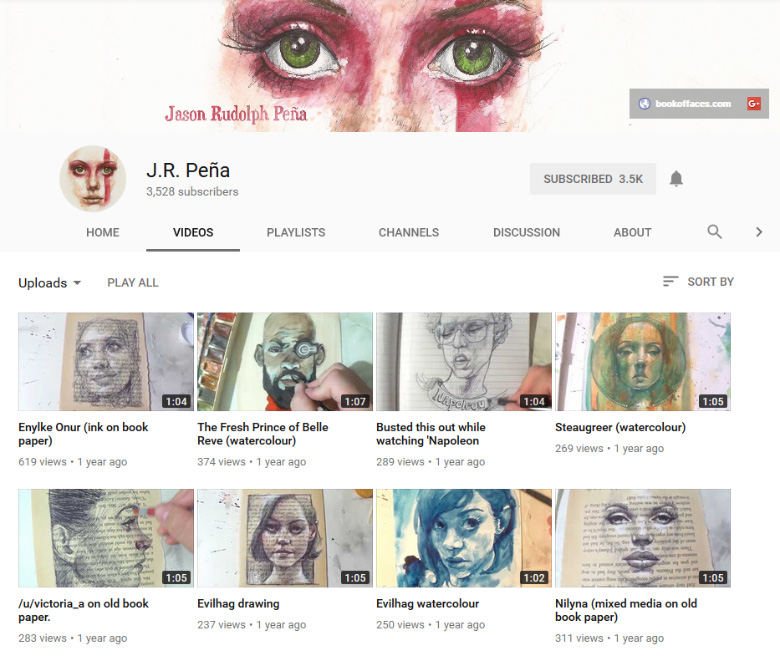 Copyright © 2021 DomainGang.com · All Rights Reserved.
Comments
One Response to "Book of faces : This #domain can't be touched by Mark Zuckerberg"