Chainz.com closed at five figures yo!
DropCatch is off the chain, selling Chainz.com for five figures at a dropped domain auction today.
That's an interesting drop, as the domain was once listed at Brandbucket for $13,995 dollars.
The auction's winner, China-based Alibackorders, bid $11,835 dollars instead.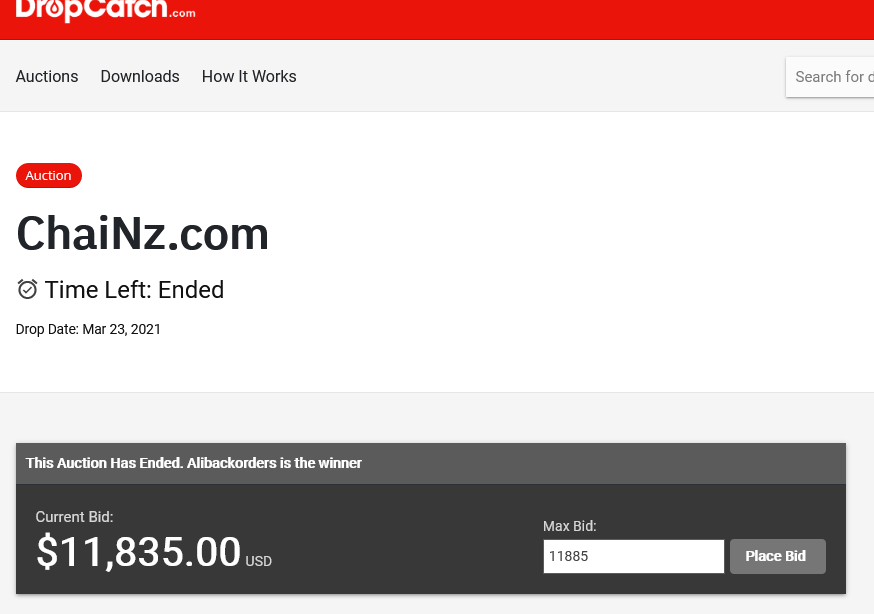 Chainz.com was a 21 year old "mature" domain when it dropped and there's very little information about its previous registrant, as DomainTools has gotten rather systematic at scrubbing old WHOIS data, all thanks to various GDPR flavors.
On the other hand, 2 Chainz is the moniker of an American rapper, songwriter, media personality, and basketball player. Then again, the domain might be slated for a cryptocurrency blockchain project.

Copyright © 2022 DomainGang.com · All Rights Reserved.