Crypto and NFT: Keyword analysis of domain name registrations
In recent months, the record growth of crypto and NFT came to a halt, reversing the course of interest in these keywords as far as domain registrations go.
Expert analysis from InterNetX sought to shed light on and understand how the market is moving, by researching and analyzing domains containing the keywords "crypto" and "NFT."
The keyword "crypto" in domain names is trending:
From October 2019 to September 2022, there was a 92.98% increase in hostnames containing the keyword "crypto". Here's what the data shows:
Looking at the geographic area where the domain is located or originates from, North America is far ahead (67.5%) of other continents.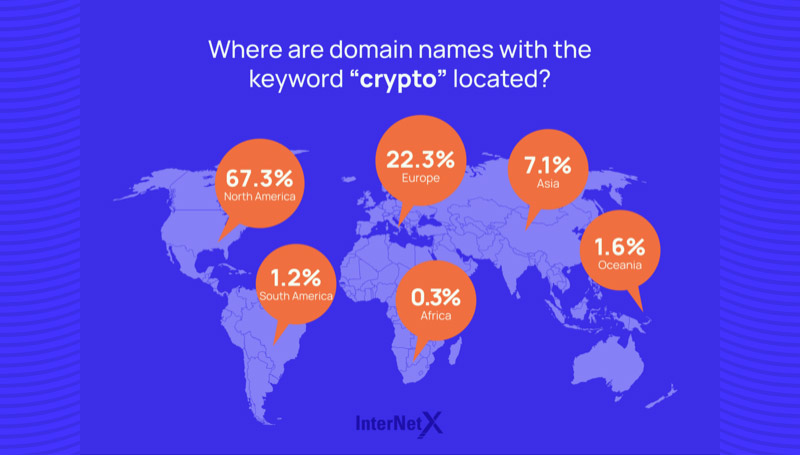 To register domain names with the keyword crypto, 19.5% of registrants turned to new gTLDs and 8.7% to ccTLDs. Not surprisingly, the gTLD .com leads the way.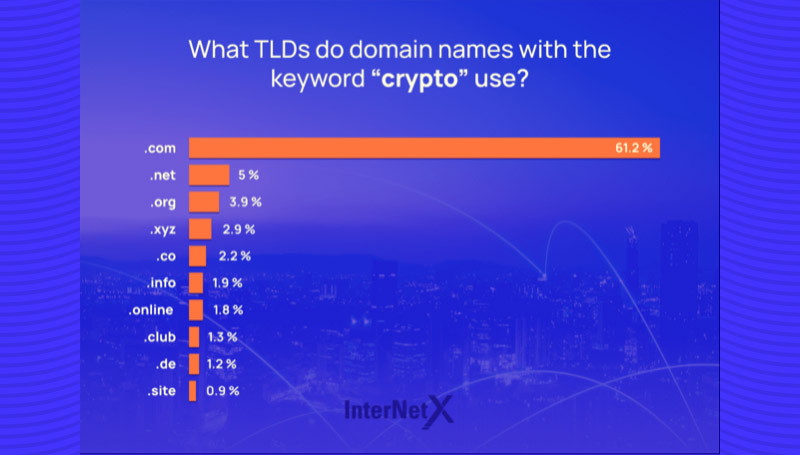 The increasing interest in NFT impacts the domain industry:
It was evident that such a huge trend would impact the domain industry. Hostnames containing the keyword "NFT" from October 2019 to September 2022 increased by 500%!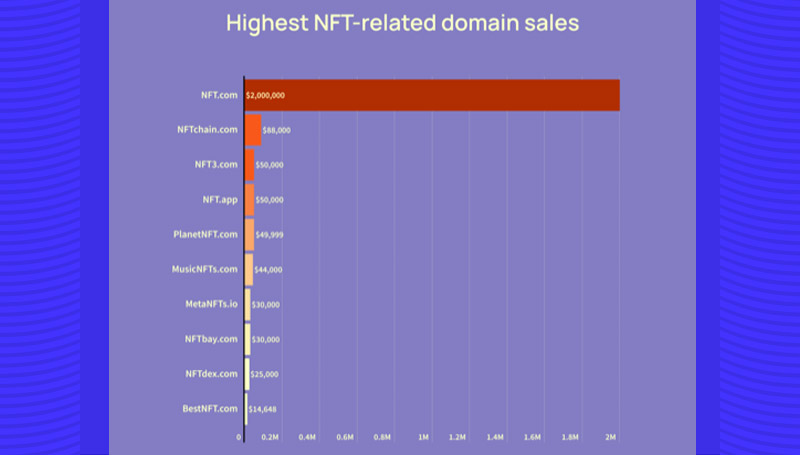 Additionally, 22.9% of domain names containing the keyword "NFT" are registered under a new gTLD while 12.7% are registered under a ccTLD.
Read the full report by InterNetX, titled "Crypto & NFT: An analysis of two trending keywords in domain names."
Copyright © 2023 DomainGang.com · All Rights Reserved.
Comments
2 Responses to "Crypto and NFT: Keyword analysis of domain name registrations"