Domain sightings: Finally, we come across a deleted domain in real life!
What does a deleted domain name look like in real life?
Every domain investor knows that once past the renewal period, a domain name gets deleted. What happens next, is anyone's guess: It either goes to the domain purgatory, remaining deleted, or it's captured by a company such as DropCatch or SnapNames and it's auctioned off among numerous suitors.
In this case, we have captured an odd instance of a "deleted domain" that is manifested in this photo: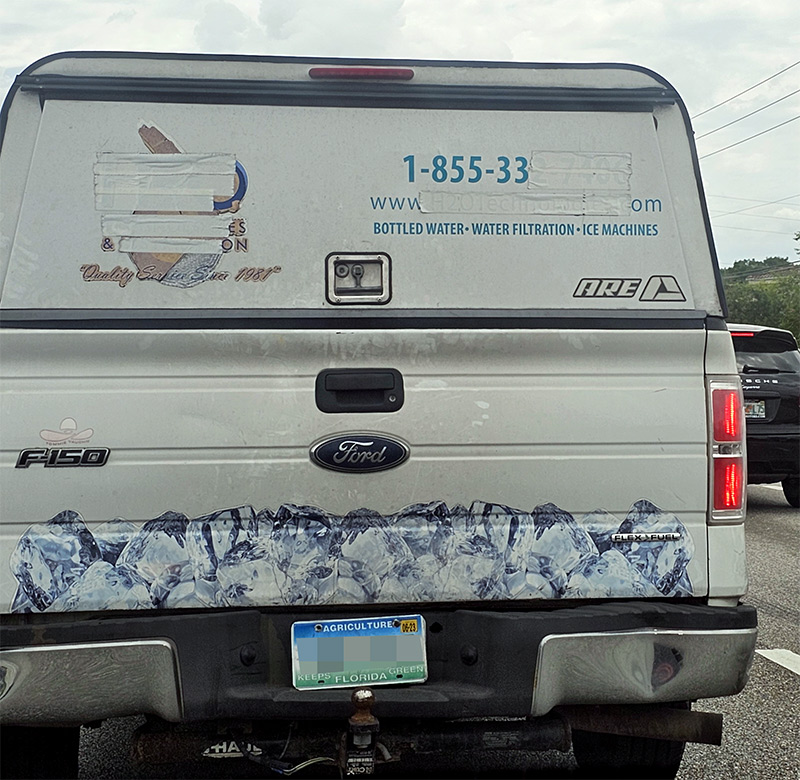 Very creatively, the truck's operator disabled the domain "deleting" it with a strip of white tape. 🙂 LOL
Which domain is that? The following zoomed in photo might give you a clue or two: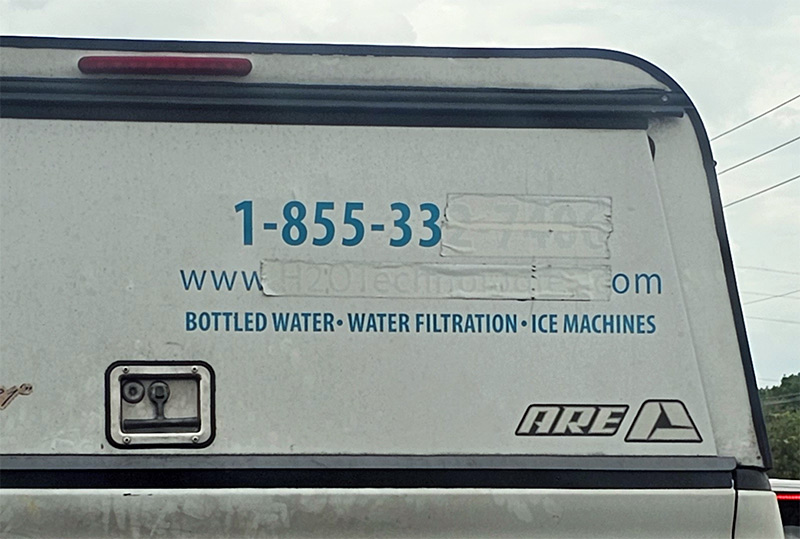 Still can't see the domain?
It's H2OTechnologies.com, an active domain actually. The company formed in 1981 and they registered the domain that references H2O Technologies in 1999, per the WHOIS.
The company specializes in water filtration and ice filtration technologies so check them out.
What's a "domain sighting," you may ask.
It's when we encounter domain names in the real world, that appear on vehicle wraps and signs, billboards and business signs, and product packaging. For convenience, we group them into .com domain sightings, and other ccTLDs, gTLDs and TLDs.
Copyright © 2023 DomainGang.com · All Rights Reserved.
Comments
One Response to "Domain sightings: Finally, we come across a deleted domain in real life!"