Domain sightings: Get it done with JunkDaddy!
Who's your "junk daddy" in Florida? JunkDaddy, of course.
Operating from the domain name JunkDaddyFL.com, JunkDaddy is"a leading junk removal service in Orlando, FL specializing in disposing of non-hazardous items to help clients live a clutter-free life."
The domain was registered in 2020 and the company's utility trucks carry a colorful wrap with the domain name prominently printed. JunkDaddy specializes in:
Demo(litions)
Junk removal
Property clean outs
Appliance removal
Garage clean outs
Yard debris removal
Check it out in this latest domain sighting: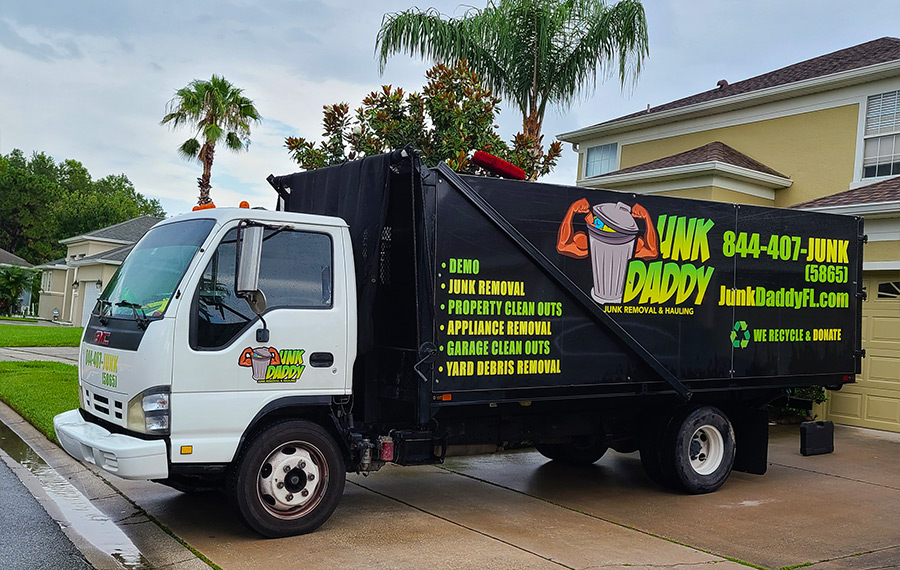 What's a "domain sighting," you may ask.
It's when we encounter domain names in the real world, that appear on vehicle wraps and signs, billboards and business signs, and product packaging. For convenience, we group them into .com domain sightings, and other ccTLDs, gTLDs and TLDs.

Copyright © 2022 DomainGang.com · All Rights Reserved.