#Domain sightings: Joyful Boutique Spa .CO
Domain sightings are random encounters with domain names "in the wild," and by that we mean in the real world. Such encounters occur when a domain is part of a vehicle wrap or sign, on business and street signs and billboards, or even products. We group them in .com domain sightings and pile all the other TLDs, gTLDs, and ccTLDs together.
Today we have come across Joyful Boutique Spa, operating from a .CO domain name. They sell hand sanitizers, scented oils, scrubs, and other naturally made beauty products:
Natural and organic skincare is possible. At Joyful Boutique Spa we hand create sugar scrubs, salt scrubs, candles, hand sanitizers and lip balms. Everything is made with organic ingredients, which is great for the environment. But these will also leave your skin soft, smooth, and glowing.
Check them out at JoyfulBoutiqueSpa.co.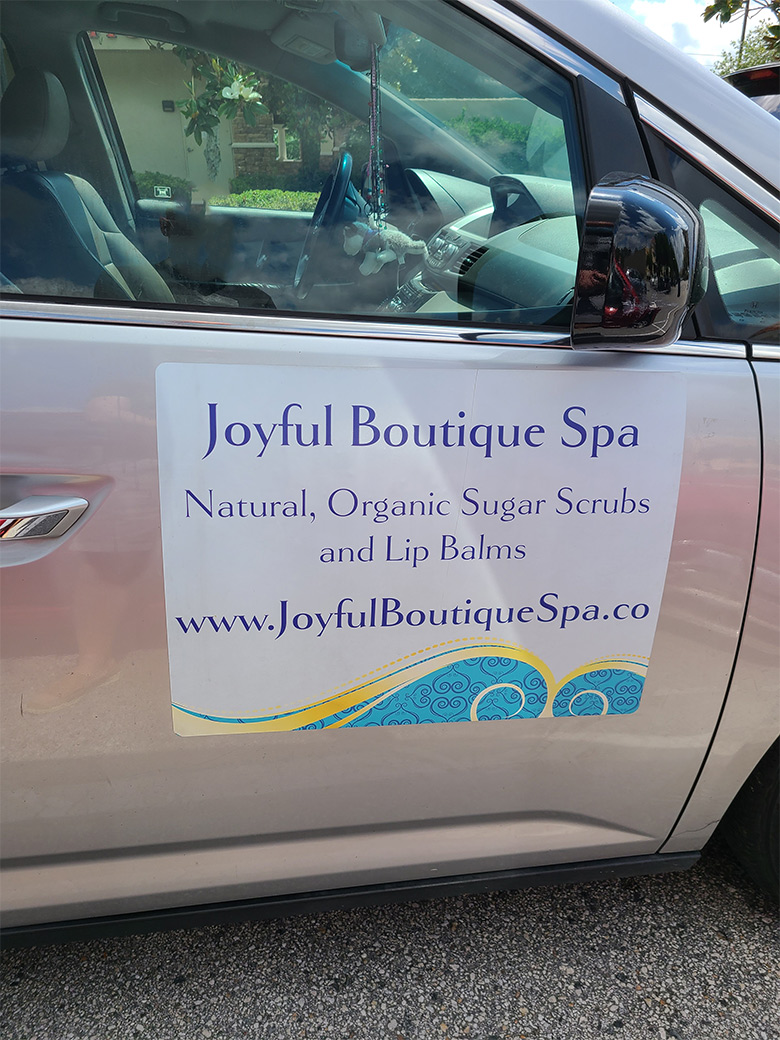 Copyright © 2022 DomainGang.com · All Rights Reserved.