#DropCatch : Second Tema.com auction ended at $43,805 dollars
The auction for Tema.com, a controversial domain, as it once belonged to a billion dollar corporation, has ended – for the second time.
After the first auction ended at $128,938 dollars but the funds were never paid, a second round had to determine the new owner.
The second auction for Tema.com just ended at $43,805 dollars, and DropCatch user "contact" is the winner, flanked by NamePremier.
As long as they pay, that is!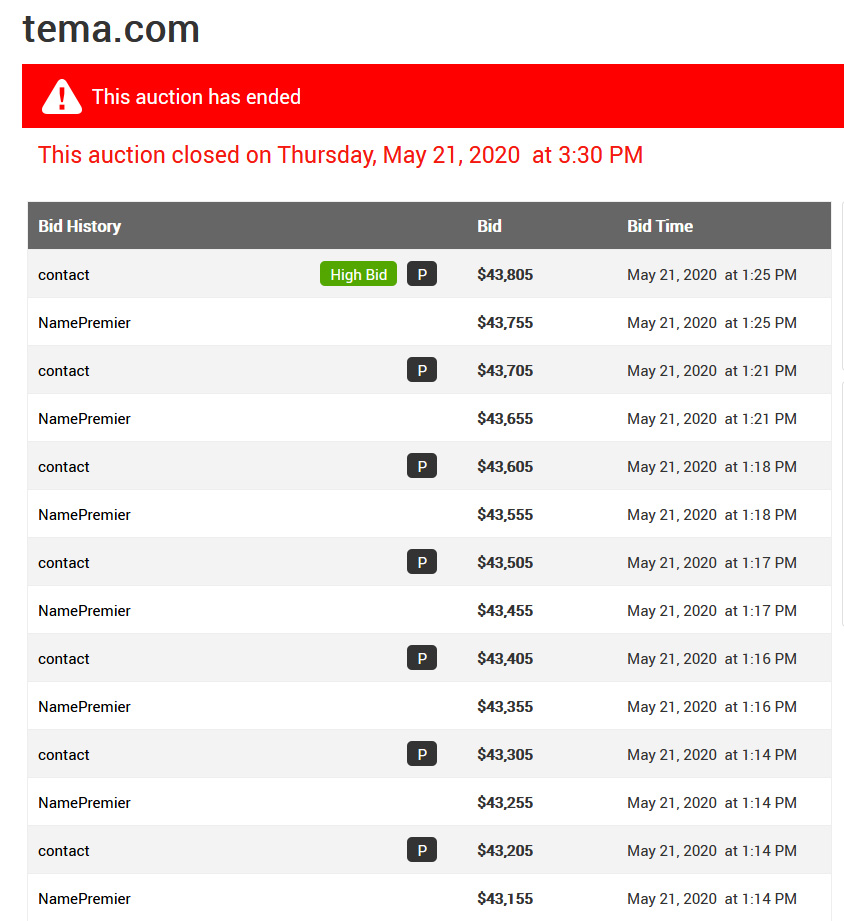 Copyright © 2022 DomainGang.com · All Rights Reserved.
Comments
3 Responses to "#DropCatch : Second Tema.com auction ended at $43,805 dollars"