Federal investigators seize #FlawlessEscorts .com due to the #FOSTA law
ICE – Homeland Security Investigations has seized yet another domain name, as the result of new legislation on adult content.
FlawlessEscorts.com, a domain registered in 2001, now displays the following image: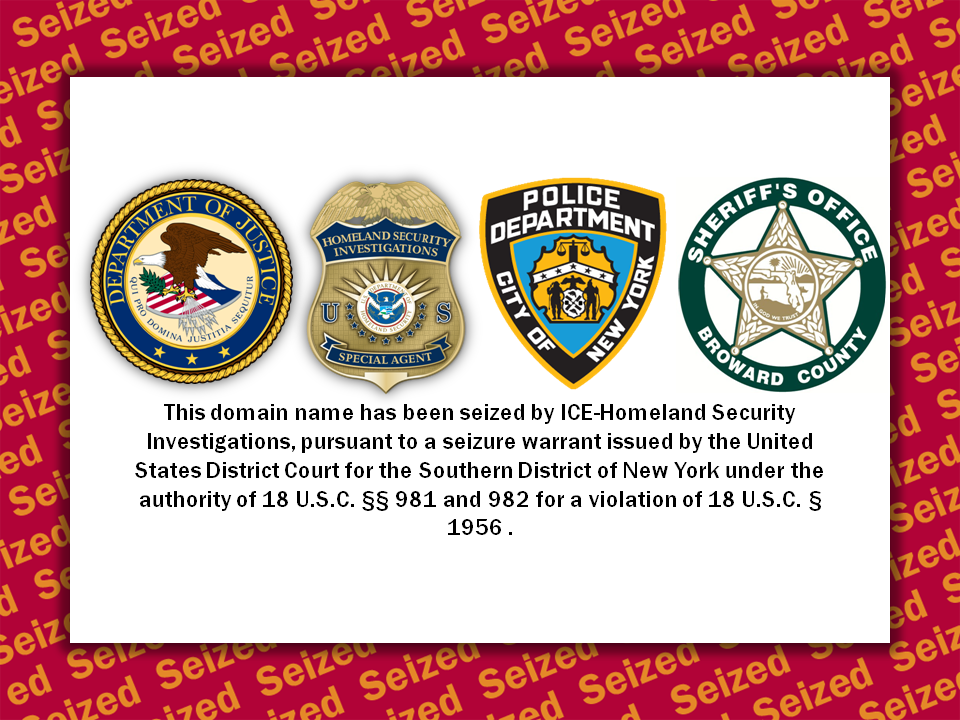 According to archived data from the Internet Archive, FlawlessEscorts.com provided its clientele with connections to presumably high paid escorts.
Prostitution is illegal in the US, and the new law characterizes such activities as "human trafficking."
In recent months, sex workers have left US-controlled platforms, such as Twitter, for alternative web sites outside of the US.
The new FOSTA law created chaos in several payment systems as well, that were used by sex workers, leading to the demise of Payoneer, whose primary financing bank collapsed.
All domains seized by ICE – Homeland Security Investigations are operated from the SeizedServers.com DNS. There are currently 1,786 domains on that DNS, according to DomainTools.

Copyright © 2022 DomainGang.com · All Rights Reserved.
Comments
One Response to "Federal investigators seize #FlawlessEscorts .com due to the #FOSTA law"