Feds take over the domain #Prblogics .com for contraband, owner arrested
The office of Homeland Security Investigations has seized the domain Prblogics.com, for the following reasons:
Pursuant to a seizure warrant issued by a United States District Court, under the authority of Title 18, United States Code, Section 2323.

Intentionally and knowingly trafficking in counterfeit goods is a federal crime that carries penalties for first time offenders of up to ten years in federal prison, a $2,000,000 fine, forfeiture and restitution.
Registered in 2008, Prblogics.com appears to have been selling electronic components.
Rogelio Vasquez of PRB Logics Corp. was arrested on May 1st, 2018 in Orange County California, for selling counterfeit electronic components, some of which were likely to be used in military applications.
The indictment alleges that Vasquez acquired old, used, and/or discarded integrated circuits from Chinese suppliers that had been repainted and remarked with counterfeit logos.
The devices were further remarked with altered date codes, lot codes, or countries of origin and then resold in an effort to deceive customers and end users into thinking the integrated circuits were new, according to the indictment.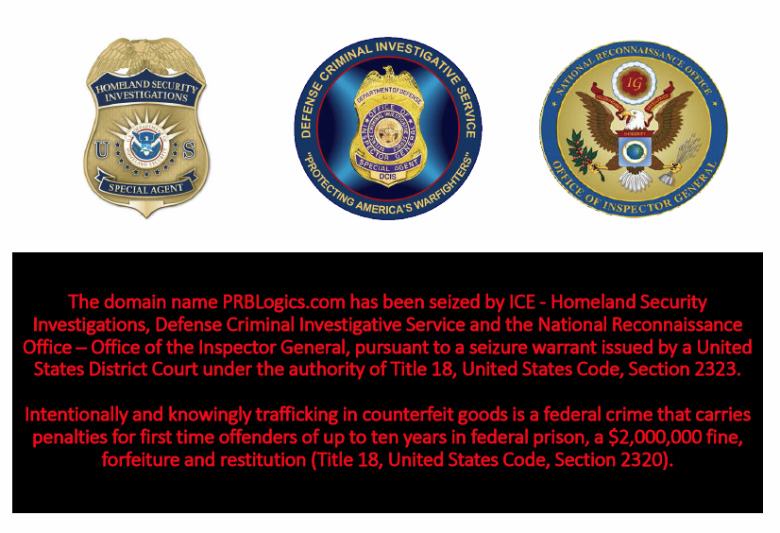 Copyright © 2022 DomainGang.com · All Rights Reserved.