#GDAX domain typo is killing it; what's its #Afternic price?
If you trade cryptocurrencies such as BTC, ETH and LTC on Coinbase, you're probably using its sister site, GDAX.com.
The GDAX marketplace commands an insane amount of daily traffic, and according to Alexa it ranks at #199 in the US and #643 globally.
A common anagram typo that we personally fat-finger often, is GADX.com – an LLLL .com registered in 2004. That's a full year before the registration of the domain name GDAX.com !
The typo of GDAX is owned by GoDaddy's NameFind division, which means that it was part of a domain portfolio acquisition. Indeed, historical WHOIS data from DomainTools shows that GADX.com once belonged to Marchex.
So how much is GADX.com selling for?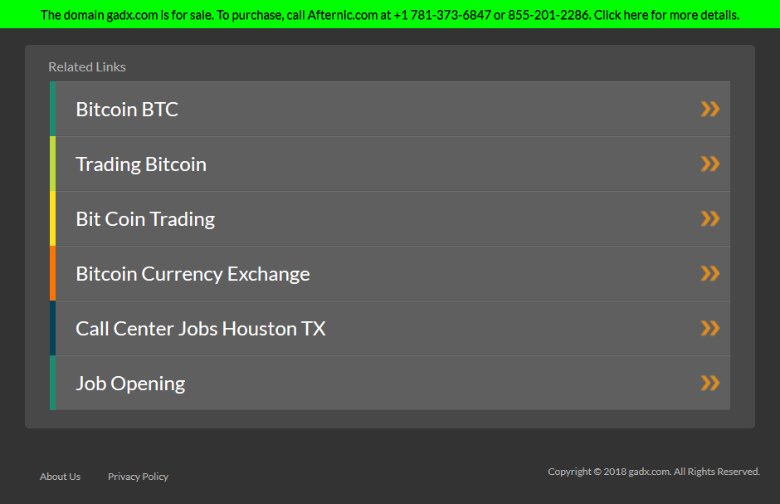 Visiting Afternic, we can see that the BIN price is $15,000 dollars; the Afternic seller – NameFind – is entertaining offers of at least $9,750 dollars.
It's interesting to note that the domain is displaying cryptocurrency PPC ads, monetizing its obvious typo-traffic.
Coinbase applied for a trademark registration at the USPTO for GDAX in 2016, but it's currently being opposed.
Copyright © 2023 DomainGang.com · All Rights Reserved.