Latest #Casino Bonuses : #Domain rebranding from .COM to #LCB .ORG acronym
Latest Casino Bonuses, an independent directory, guide and forum of numerous online gambling resources, is rebranding.
Moving from the domain LatestCasinoBonuses.com to the shorter variant, LCB.org, might come as a shock to old school domain investors.
Indeed, the use of a dot .ORG domain for a web site on gambling and online gaming resources seems like an odd choice.
Still, the decision to rebrand from a .com domain to a .ORG, is explained in their press release:
LatestCasinoBonuses.com has revealed that it is set to change its domain to LCB.org, in a move that the firm has described as "the next logical step" in its evolution. LCB said that it has decided to go with that domain as it is much more suitable for the entire hierarchy of sites and acquisitions. Since the foundation in 2006, the company has made a lot of progress, and after experiencing great success online, the team slowly started expanding the network.
Such domain rebranding cases don't always work out, however, "LCB" searches already rank LCB.org and Latest Casino Bonuses high on the first page of Google results.
As a side note, Guta.com, the Chinese domain brokerage founded by George Hong, is currently brokering the .com equivalent, LCB.com.
Will the .ORG owners upgrade again in the future?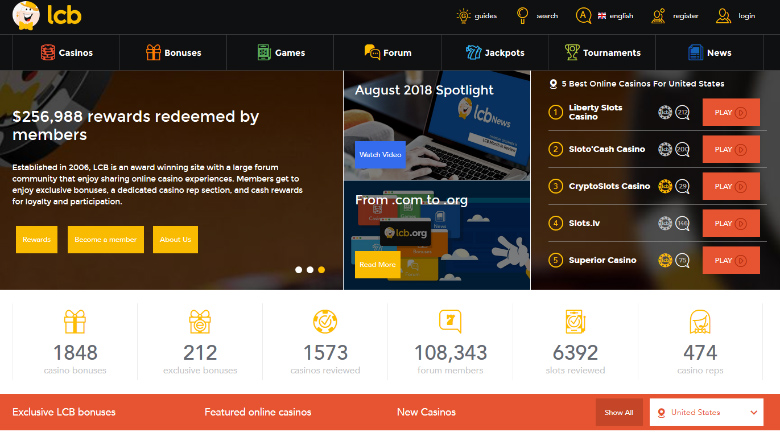 Copyright © 2021 DomainGang.com · All Rights Reserved.