Media Options acquired "Hillary" Clinton #domain name
Political domains can last a long time. In the case of Hillary Clinton, her political aspirations started years ago.
In 2007, Hillary Clinton was a junior US senator in NY; that year she announced her candidacy for the Democratic party's nomination. The 2008 presidential campaign ended up with Barack Obama winning.
The domain Hillary2008.com was used at the time as a traffic generator with articles about Hillary Clinton, whose official domain name has been HillaryClinton.com.
Since then, Hillary2008.com went through a few drops and acquisition rounds. HugeDomains was offering it for sale for a couple of years with an asking price of $2,495 dollars, but it dropped the domain in 2021.
The domain was snapped by Media Options. We have no idea what would this domain offer at this time, but Drew Rosener doesn't spend money without a purpose! 😀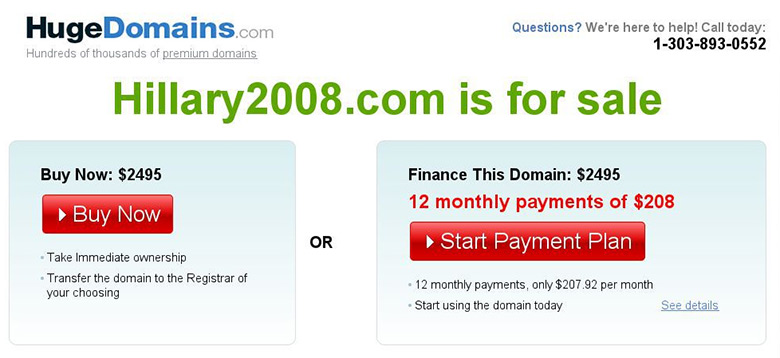 Copyright © 2022 DomainGang.com · All Rights Reserved.