Media Options: It's OK to own the domain name OK.com
Media Options, the domain brokerage powerhouse founded by domain investor and entrepreneur, Drew Rosener, want's you to be OK with the right domain, OK.com.
Investors with a solid budget and a plan for development can reach out to Media Options with offers. This is an opportunity to acquire an ultra-premium two letter .com domain name, registered in 1994.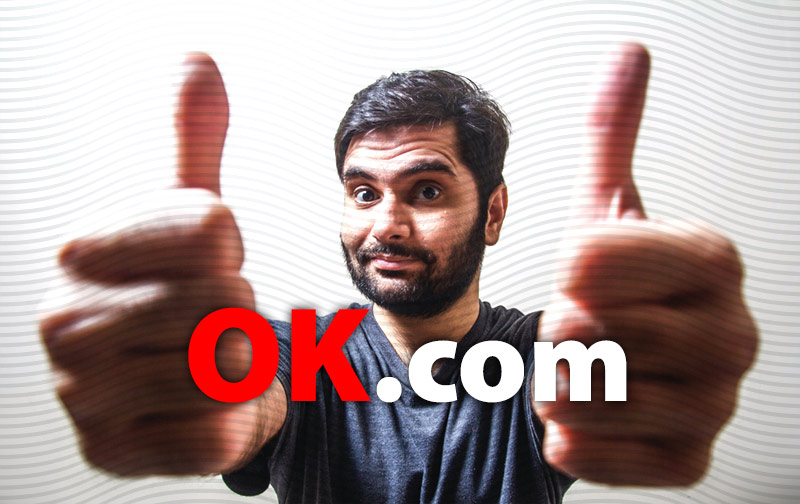 Although "OK" as a two letter representation of Oklahoma would be "meh" the possibilities are endless: From the universal code for "thumbs up" to all things "OK."
Mmmkay?
Send a memo to Drew and make sure your offer isn't just OK, it'd better be exceptional.
Copyright © 2023 DomainGang.com · All Rights Reserved.