Microsoft 365 taking over the domain name Office.com
Operating system software giant, Microsoft, has been using the domain name Office.com for its Microsoft Office suite of programs and apps.
Beginning in November 2022, the Office app is becoming the Microsoft 365 app; the services provided from the domain name Office.com will be moved to Microsoft365.com. In January 2023, changes will begin rolling out for the Office app on Windows and the Office mobile app.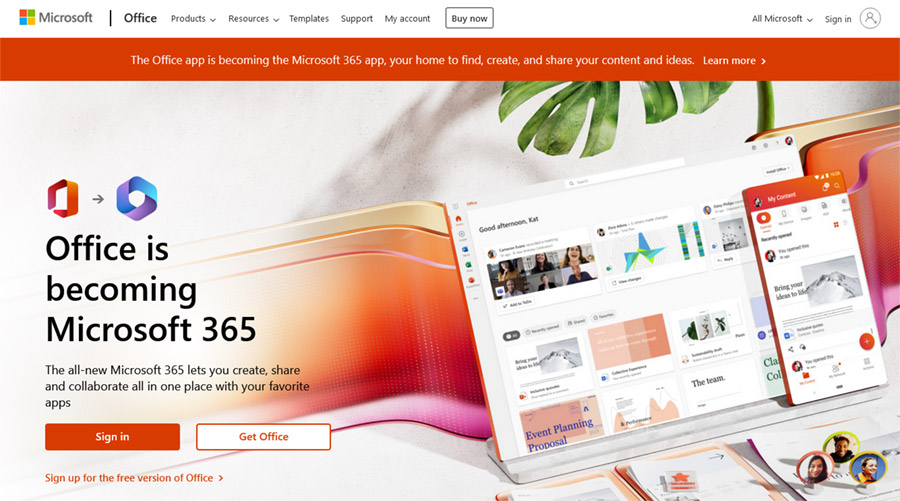 Registered in 1999, the domain Office.com was acquired by Microsoft in 2009 from ContactOffice, a Belgian company that markets virtual office solutions. Details of the sale were not made public at the time.
Perhaps ContactOffice would buy Office.com back from Microsoft after this domain rebranding! 😀
Kudos: Dommunity.
Copyright © 2023 DomainGang.com · All Rights Reserved.