#Microsoft : #SEO without the .COM #domain !
Search Engine Optimization (SEO) is important, and Google changes the rules of engagement all the time.
Domain names that end in dot .COM still seem to be preferred these days, and content providers depend on the ability of SEO specialists to catapult other TLDs and ccTLDs to the first page in Google.
Still, there are times when a .COM or a ccTLD extension even makes no difference. Take, for example, the t-shirt below, which points to http://SEO without any extension.
Surely, a mistake?
Actually, no. Depending on one's network configuration, any keyword can become a usable destination within the network, and even forward to destinations on the Internet.
The photo arrives courtesy of Duane Forrester, SEO and marketing specialist, from his glory days with the Microsoft MSN outfit. 😀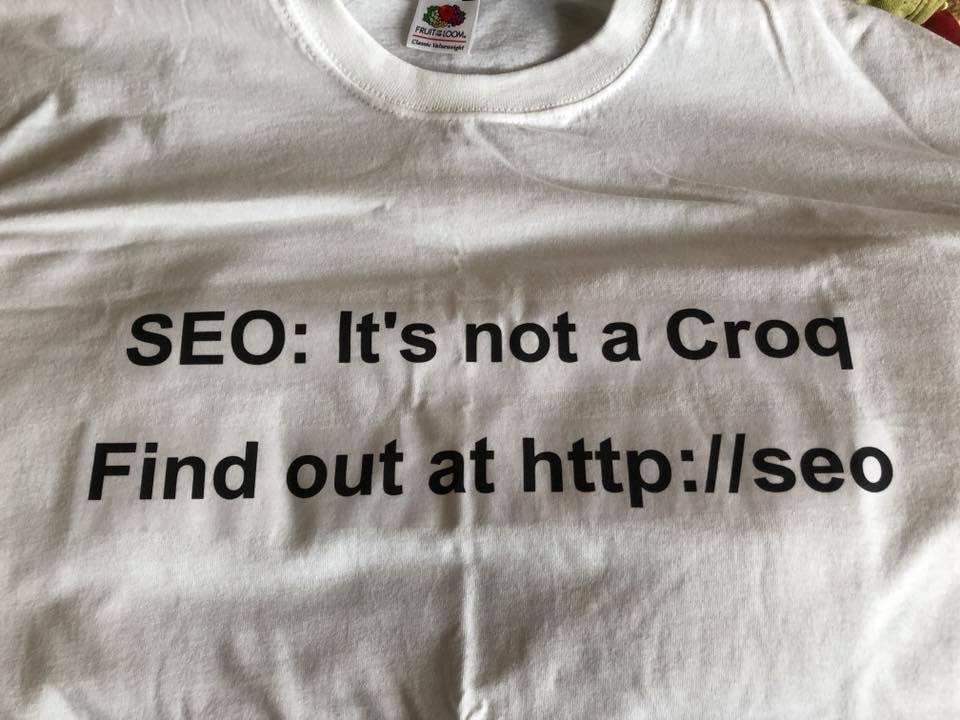 As Duane mentioned on Facebook, when the owner of SEO.com, Mike Mann, tagged the ".COM" :
"Internal networks at MSFT resolve to a network or designated phrase of some sort. Not domains. So ours WAS correct as globally, any employee inside MSFt could reach our SEO space by typing the above into a browser (provided the computer was network attached, of course)."
Fun times! 😀
Copyright © 2023 DomainGang.com · All Rights Reserved.
Comments
3 Responses to "#Microsoft : #SEO without the .COM #domain !"