New "Help Ukraine" #domains are most likely not legit
The situation in Ukraine is unfolding after a Russian invasion that began in the a.m.
We condemn the invasion as an act of aggression against the safety, stability, and well-being of Ukraine, Europe, and of the entire world.
While Ukrainians will need financial assistance to overcome the weight and length of the invasion by Russia, those eager to contribute must be aware of ongoing scams involving existing or freshly registered domains.
DomainTools monitors specific keywords that are trending within its large domain name database and has issued the following warning: (now deleted.)
"Please be mindful before donating to any domains claiming to help Ukraine. We are seeing many Ukraine-related sites created today, several taking donations for unspecified beneficiaries."
Examples of such domains are:
helpingukraine[.]org (created at 3:23PM Eastern, nothing on the site yet)
support-ukraine[.]eu – taking donations
donatetoukraine[.]org – set up to take donations, but site's broken
help-for-ukraine[.]eu – taking donations
supportukraine[.]net – taking donations
supportukraine[.]io – not taking donations yet
help-ukraine[.]org – not taking donations yet
The best way to contribute to Ukraine's humanitarian fund is via the International Red Cross.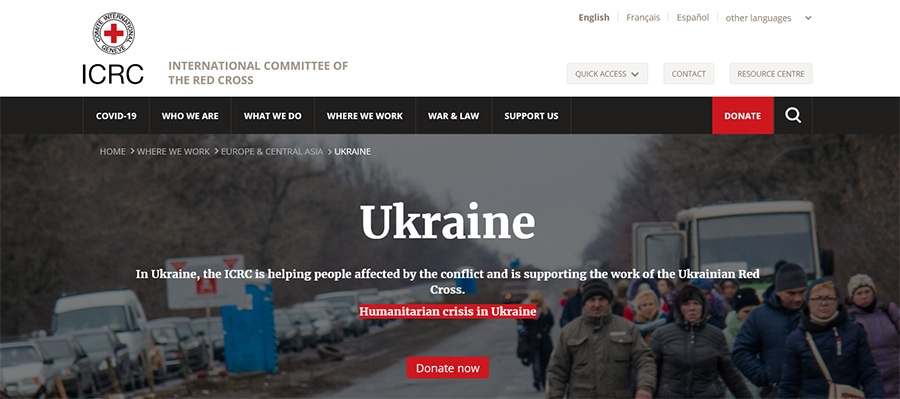 Copyright © 2023 DomainGang.com · All Rights Reserved.