Novelties.com: Would you buy a six figure domain advertised on CNN?
While reading an article on CNN about red fire ants, an ad about the domain name Novelties.com popped up.
The article is obviously unrelated to domain names. Why would a six figure domain name be advertised on general news media?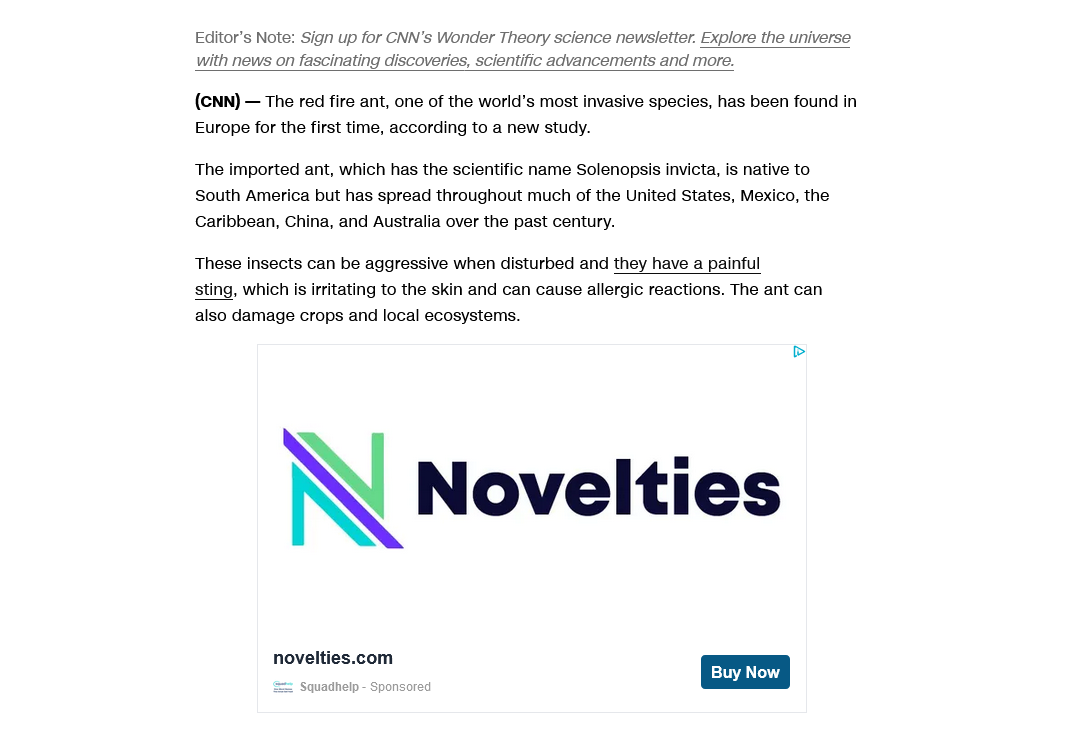 As one can see, the ad is sponsored by Squadhelp, where the domain Novelties.com is listed for sale with a $750,000 dollar price tag.
Advertising a domain via a campaign is most likely one of the perks of using the domain platform's premium listings; that being said, as the campaign seems to be targeting the general public via a news web site, we are not too sure about how well it converts.
Still, Squadhelp are innovators in AI-driven placement and monetization of domains in their marketplace and they are probably in a better position to identify emerging target audiences.
Registered in 1996, Novelties.com is the property of Warren Royal, founder of Bobbleheads.com.
Would you buy a six figure domain name advertised on CNN.com?
Copyright © 2023 DomainGang.com · All Rights Reserved.
Comments
2 Responses to "Novelties.com: Would you buy a six figure domain advertised on CNN?"