Pheenix : This domain will cost you a kidney
When it comes down to healthcare, the Obama administration did a commendable job, providing affordable health coverage to millions of Americans.
Whether Obamacare will stand unchanged, or it'll get repealed by Donald Trump, remains to be seen.
The expression "you'd have to sell a kidney" comes to mind, when something as necessary as a kidney is sold to cover the cost of something else.
Did you know there is a market for kidneys?
While it's illegal to buy and sell kidneys in the US, it seems that in India the practice is booming.
That might explain the registration of the domain SellOrgans.com (now deleted) by an Indian registrant.
Back to kidneys.
If you have money to spend on digital organs, BuyKidneys.com will set you back $17,096 dollars, when paid in cash.
According to its landing page at Pheenix, the domain is discounted down from $18,995 dollars. A real bargain.
Or not.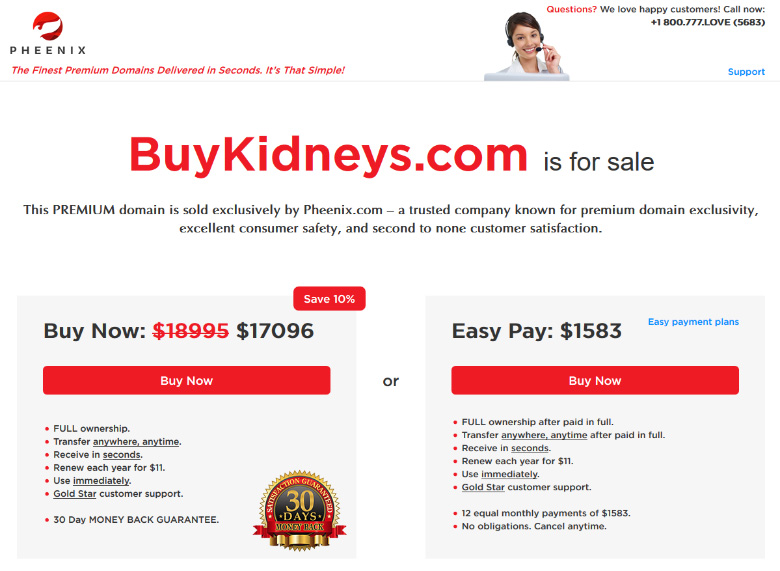 Copyright © 2022 DomainGang.com · All Rights Reserved.
Comments
2 Responses to "Pheenix : This domain will cost you a kidney"