Premium #Domains announces never before shared sales of single letter gTLDs
Premium Domains is a project by Donuts, Inc. – the world's largest portfolio manager of new gTLDs.
The project operates as a store front-end from the matching domain, Premium.Domains.
If you're looking for the ultimate in domain brevity, the available combinations include one letter and one number domains in a large number of top level extensions.
Yesterday, Premium Domains shared three single letter sales that have never been published before:
u.money $15,000
b.live $20,000
i.energy $38,000
While u.money does not resolve, b.live is registered to a music performances platform from China, and the domain is registered for a full decade, until 2030!
The domain i.energy appears to be in the possession of a German company, potentially i-energy.info.
To search for more premium domains, visit Premium.Domains. Easy! 😀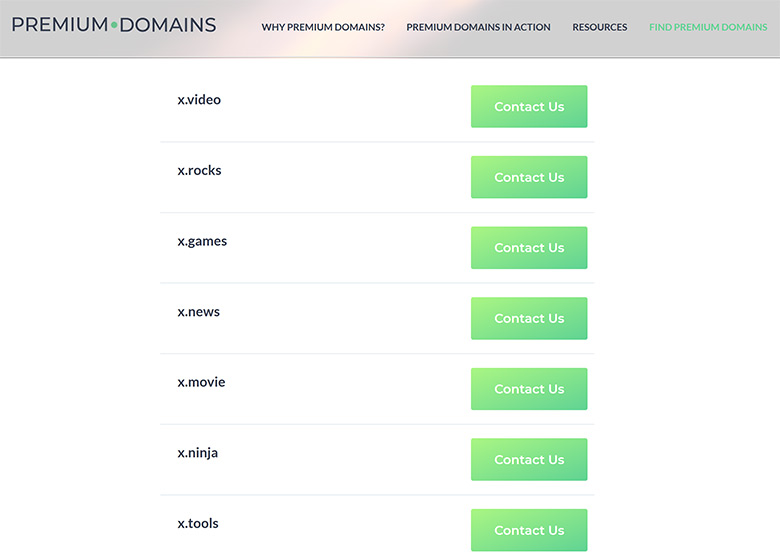 Copyright © 2022 DomainGang.com · All Rights Reserved.
Comments
One Response to "Premium #Domains announces never before shared sales of single letter gTLDs"