RemoteOK.com CEO: Buy the matching .com of your start-up!
Back in November 2021, The founder of RemoteOK.com, an online repository of "digital nomad" jobs, complained about having to pay to acquire the domain.
It seems that he did the right thing to acquire the .com, however, as the domain rebranding from the .io sent his company's traffic and brand recognition skyrocketing.
Sharing traffic data from the past 2 months, the RemoteOK founder quipped:
I think 2 months later we can incircumstantially conclude that yes you should buy the .COM for your startup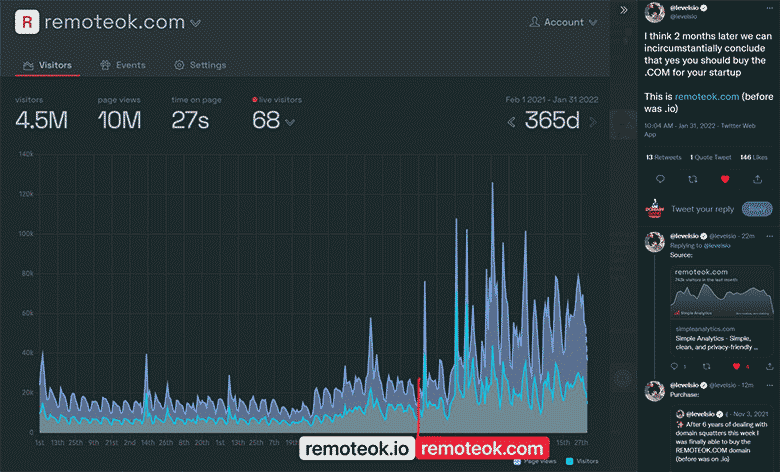 What an epiphany!
Although "incircumstantially" does not seem to be a dictionary word, the .com (available) would be better to acquire than the .io. 😀
Read the full thread & exchange on Twitter.
Copyright © 2023 DomainGang.com · All Rights Reserved.