RIP #GrumpyCat, .com is parked at #Sedo
Tardar Sauce, also known as Grumpy Cat, recently passed at the age of 7 from UTI complications.
Since 2012, the owners of this cat whose permanent frown spawned countless memes, used her likeness on licensed merchandise and products.
Grenade Beverage LLC appears to have acquired the domain GrumpyCat.com in 2014, while they prepared to launch "Grumppuccino" – a coffee beverage. That project didn't complete, as in 2015 the Grumpy Cat's owners filed a lawsuit for copyright infringement, and won $700,000 dollars in damages.
The company is now holding onto a domain asset with an uncertain future, and GrumpyCat.com is now parked at Sedo, but without a for sale sign.
The official web site for Grumpy Cat (RIP) is at GrumpyCats.com.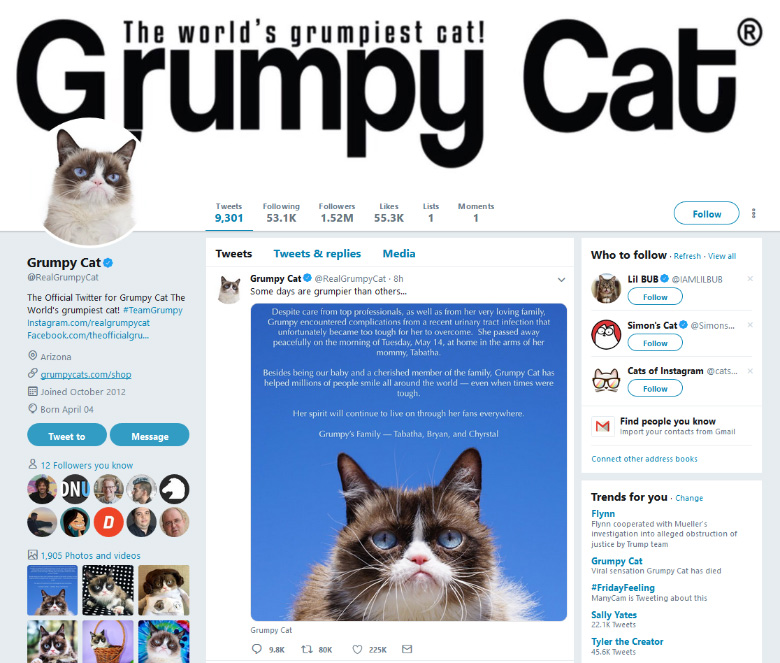 Copyright © 2021 DomainGang.com · All Rights Reserved.
Comments
One Response to "RIP #GrumpyCat, .com is parked at #Sedo"