Sales price of View.com was over $700,000 dollars per tax documents
The sales price of the domain name View.com was in the six figures, according to financial documents.
Domain investor and financial sleuth, George Kirikos, unveiled the sales price of View.com earlier today:
In late 2018, the View(.)com domain name changed hands. Page F-39 of a recent SEC filing reveals the acquisition price (presumably for that domain) was $737,000.
View.com selling for $737,000 dollars places the domain among the top sales in 2018, perhaps as high as spot #6 for the year per DNJournal.
Kirikos pointed out the SEC filings of the company that acquired the domain (price in thousands of dollars.)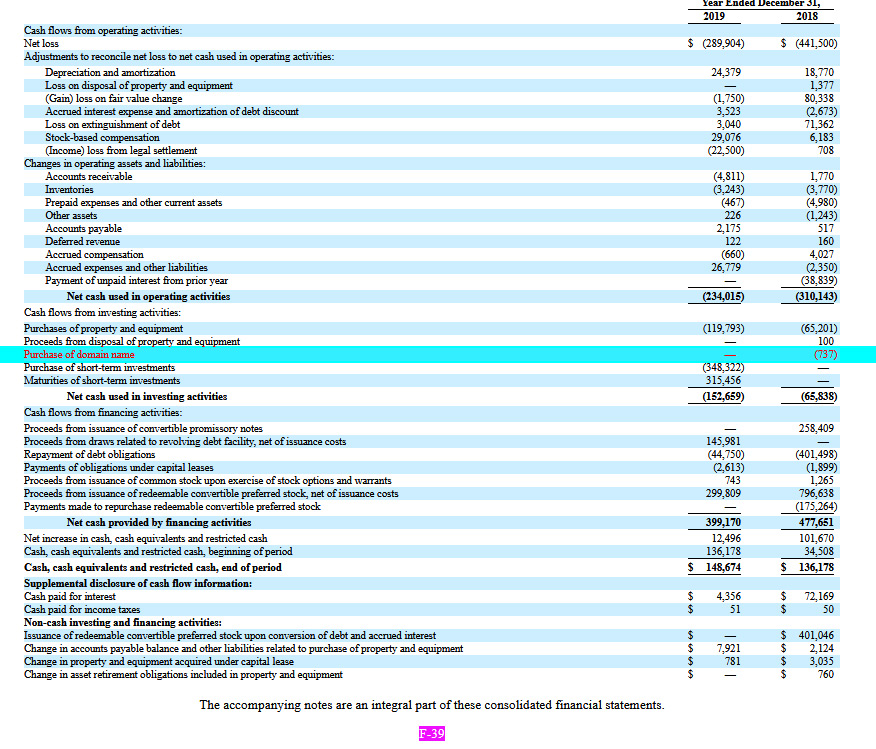 The financial statements were submitted as part of an ongoing merger of View.com with a Special Purpose Acquisition Company (SPAC).
Many thanks to George Kirikos for the finding!
Copyright © 2023 DomainGang.com · All Rights Reserved.