Secure #domain transactions: Happy 21st, Escrow.com!
Escrow.com is officially "of age." The de facto domain name escrow service celebrated its 21st birthday.
Founded in 1999, Escrow.com provides secure transaction services for domain names, and for consumer items such as cars and even luxury watches.
Note: Escrow.com is a premium sponsor of DomainGang.
The great people of Escrow.com celebrated the 21st anniversary with a fun Zoom call – click on the image for a larger version.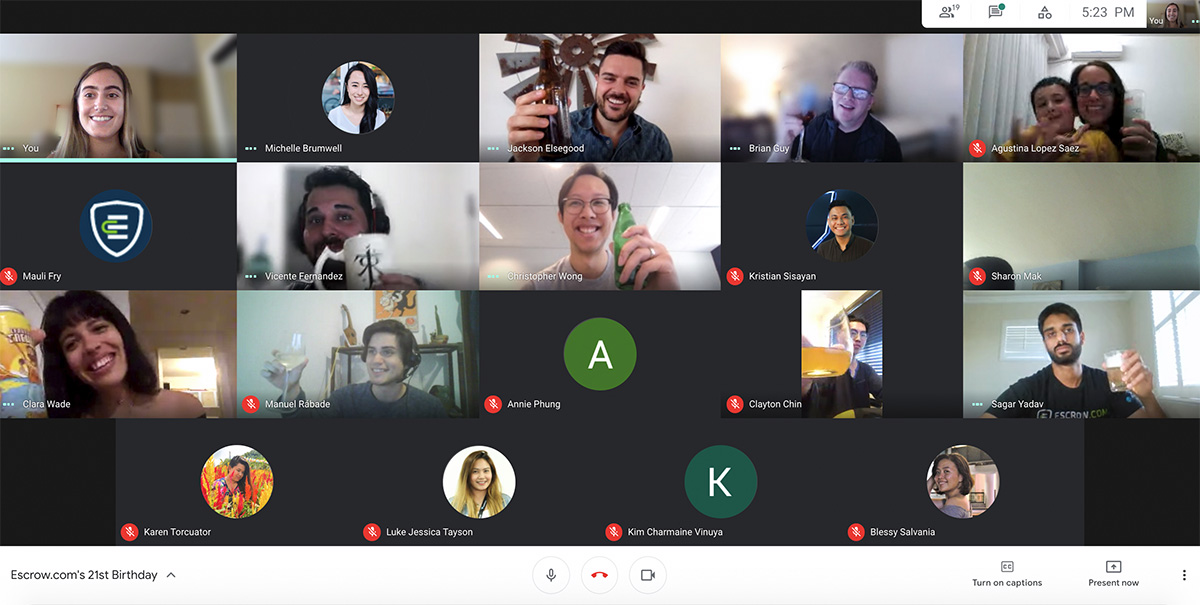 Over $4.5 billion dollars in transactions were protected with Escrow.com to this date.
As domain investors, we'd like to thank Escrow.com for its great services over the years! 😀
Copyright © 2023 DomainGang.com · All Rights Reserved.