#Sedo : Domain sales report for August 31, 2021 — Herel.com at $27000 dollars
Sedo domain sales report: Top sale is that of Herel.com for $27,000 dollars.
Welcome to the latest domain sales report by Sedo; this time we cover the week ending on August 31, 2021. This information has been provided by Sedo.com, kind sponsors of DomainGang.
The Sedo marketplace sells great domains 24/7 providing a great service. Sedo established its 100% home-based operations early last year; don't' miss the Sedo @ Home interview!
This report contains 3 domains sold at five figures as seen below – dot .com only:
herel.com 27000 USD
soaringeagle.com 15000 USD
desci.com 15000 USD
Sales prices are listed in USD and also in EUR or GBP, but are converted in USD for ranking purposes.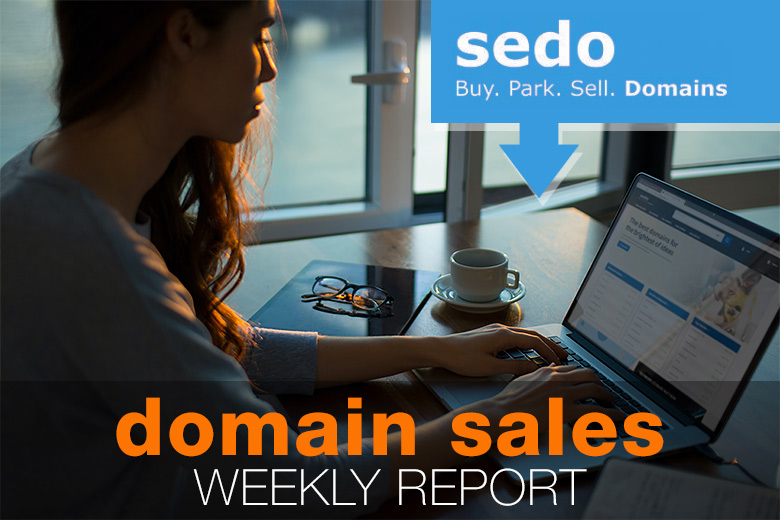 Further down the list, some solid sales of .com domain names, for amounts of $2000 dollars and up:
succeeder.com 9900 USD
tippland.com 8000 EUR
aktier.com 7000 USD
mouty.com 6799 USD
neupay.com 6000 USD
winnertrader.com 5731 USD
carboom.com 5500 USD
visibleprojects.com 5000 USD
xpocket.com 4990 GBP
ligier.com 4000 EUR
fakeidgod.com 4000 USD
leadpartners.com 3995 USD
mppa.com 3700 USD
onlyfantasy.com 3599 USD
uniqstore.com 3300 USD
loto123.com 2985 USD
aerosearch.com 2900 USD
blendermix.com 2599 USD
oneforfun.com 2500 GBP
artwrld.com 2288 USD
kidiz.com 2000 EUR
This Sedo sales report continues with ccTLD sales, with 2 domains in the five figure range:
day.io 18999 USD
robomarkets.se 15000 EUR
talent.ae 7500 EUR
fm.com.tw 5000 USD
solitair.de 3599 EUR
skyeng.de 2999 EUR
blenders.io 2990 EUR
matosol.de 2596 EUR
feuerlöscher.ch 2500 EUR
6g.de 2500 EUR
hma.de 2500 EUR
frais.ch 2500 EUR
ufabet.co 2500 USD
scotchwhisky.hk 2500 USD
provi.eu 2499 EUR
standby.io 2200 EUR
And lastly, the Sedo sales report provides sales of other types of TLDs, with 1 domain in the five figure range:
deso.org 10000 USD
wtz.org 8800 USD
dkd.net 5000 USD
pastore.net 4800 USD
pump.app 4500 EUR
punks.xyz 2995 USD
adventskalender.org 2200 EUR
knox.info 2100 USD
Sedo continues its great course in 2021 at the end of Q3/2021, delivering great results for its domain name sellers and buyers.
Statement from Sedo: This public report does not include confidential sales many of which exceed the values of our publicly reported sales. Also, only public sales of 2,000 USD and up are included in this report.

Copyright © 2022 DomainGang.com · All Rights Reserved.