ShoeRacks.com: Another great descriptive #domain name dropped by end-user
ShoeRacks.com, the exact match .com domain for "shoe racks," has new owners. A 1998 registration, the domain dropped and was auctioned off on DropCatch.
Several bidders drove the price to a lukewarm $1,022 dollars. While that price might or might not be representing the true value of this descriptive domain, what's interesting is who allowed ShoeRacks.com to drop.
The domain was in the possession of Allen Elmonds, a shoe manufacturer:
"Founded in 1922, Allen Edmonds Shoe Corporation is a U.S. based manufacturer of premium men's footwear and accessories. We have been creating timeless, custom-made men's dress shoes and casual shoes since 1922. Our shoes use only premium leathers and are handcrafted via a 212-step process."
Historic WHOIS data from DomainTools shows that ShoeRacks.com expired a year ago, in late April 2020. Upon expiry, it was held by the usual warehousing outfit of Network Solutions, with the DNS pointing to "Pending Renewal Or Deletion" servers.
A year later, the domain was apparently marked for deletion, instead of being sent to New Ventures Services for sale to third parties.
It's hair-pulling witnessing corporations let go of such premium intellectual property such as generic, or descriptive domain names!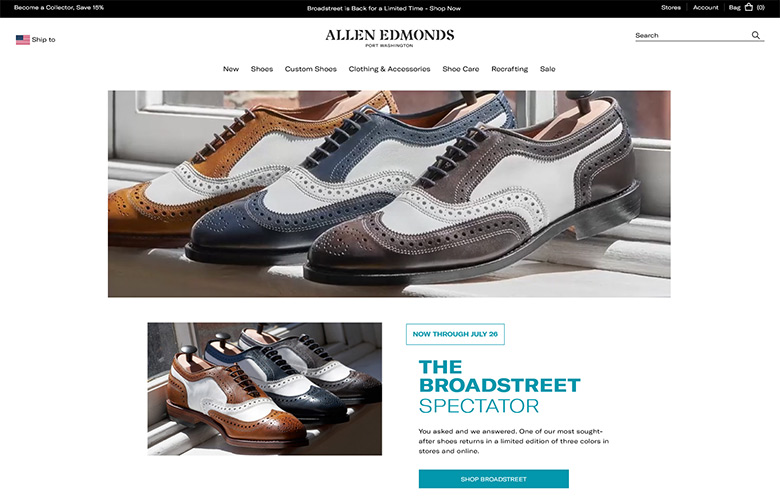 Copyright © 2022 DomainGang.com · All Rights Reserved.
Comments
One Response to "ShoeRacks.com: Another great descriptive #domain name dropped by end-user"