Smartless.com: From just a #domain for sale to an $80 million dollar acquisition
Smartless, the podcast hosted by Jason Bateman, Will Arnett and Sean Hayes, has been acquired by Amazon Music and Wondery.
The three hosts launched the series in July 2020, and have produced nearly 50 episodes. In mid-June 2020 they also acquired the domain Smartless.com from its previous registrant.
The sale most likely occurred on the Uni Market, which is the last domain marketplace it was listed on, prior to the domain moving to GoDaddy.
Smartless.com was listed for sale by BuyDomains until mid 2019. There are no reported sales records for Smartless.com on NameBio.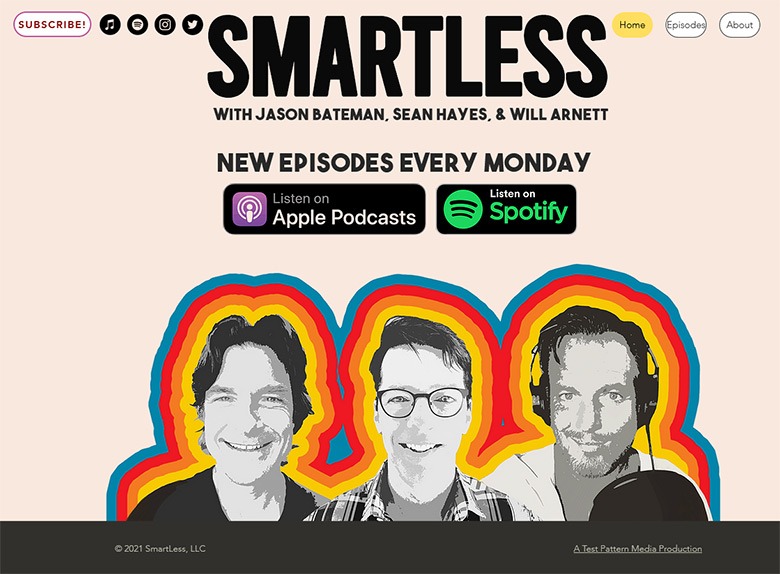 Amazon is paying between $60 million and $80 million dollars for the podcast; a casual chat between the hosts and a guest that "connects and unites people from all walks of life to learn about shared experiences through thoughtful dialogue and organic hilarity."
It's yet another example of how a good domain powers up a successful show.
Copyright © 2023 DomainGang.com · All Rights Reserved.